Hobart, Tasmania
by Talitha
(Hobart)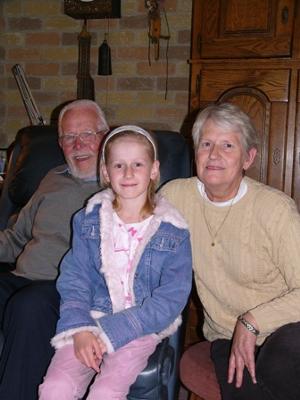 With my grandparents
I went to Hobart with my mum and my dad and brothers stayed home. I went so I could see my grandparents(Opa and Oma)and when I was packing I had to get warm clothes because it is cold there.

Once I went walking with my mum and grandma(Oma) and I forgot to bring a jumper or jacket so my mum who was getting hot from her jacket let me have it on.

The next day I went walking and I remembered my jacket.
Join in and write your own page! It's easy to do. How? Simply click here to return to Talitha's Tales.
Nov 27, 16 08:53 PM

Homeschool Freebies and Giveaways - latest 2016 homeschool competitions to win amazing curriculum and resources

Nov 25, 16 08:45 AM

Now, until midnight November 30th, 2016, you will have a chance to buy and download any of my Design-your-homeschool.com ebooks for half the price! You won't see this advertised on the Ebook pages, bu…

Nov 17, 16 10:24 PM

Thinking about learning stages helps to focus our attention on the best teaching methods, what to focus on and real life learning in their stage.