Hobart, Tasmania
by Talitha
(Hobart)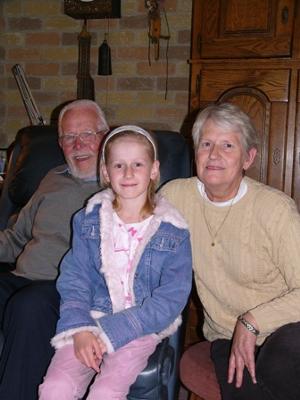 With my grandparents
I went to Hobart with my mum and my dad and brothers stayed home. I went so I could see my grandparents(Opa and Oma)and when I was packing I had to get warm clothes because it is cold there.

Once I went walking with my mum and grandma(Oma) and I forgot to bring a jumper or jacket so my mum who was getting hot from her jacket let me have it on.

The next day I went walking and I remembered my jacket.
Join in and write your own page! It's easy to do. How? Simply click here to return to Talitha's Tales.
May 24, 17 10:45 PM

High School Home schooling - the importance of developing skills for the future - business, hobbies, passions - not just academics

May 23, 17 07:19 AM

Homeschool Planner - Keep on Track Home-school Planner is simple, yet stylish. It has all the pages you need for any year, ready to be printed; Now with no dates!

May 15, 17 12:24 PM

Bob Jones homeschool curriculum is engagingly comprehensive, newly updated, and always grounded in Scripture, BJU Press' (Bob Jones) homeschool curriculum has educated thousands. Add your review.