Hobart, Tasmania
by Talitha
(Hobart)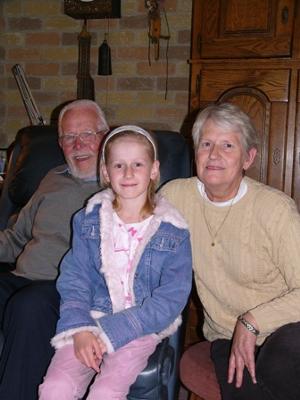 With my grandparents
I went to Hobart with my mum and my dad and brothers stayed home. I went so I could see my grandparents(Opa and Oma)and when I was packing I had to get warm clothes because it is cold there.

Once I went walking with my mum and grandma(Oma) and I forgot to bring a jumper or jacket so my mum who was getting hot from her jacket let me have it on.

The next day I went walking and I remembered my jacket.
Join in and write your own page! It's easy to do. How? Simply click here to return to Talitha's Tales.
Mar 23, 17 05:44 PM

Homeschool Preschool Ideas - gentle ways to schedule your day and keep learning fun in simple, every day activities. Here's the easy way to homeschool your preschooler without being overwhelmed!

Mar 23, 17 07:36 AM

Solo Build It - the best possible way to build a profitable web business; All the tools included to help you to focus on the business.

Mar 14, 17 07:44 AM

Design your own living books curriculum as a basis to teach homeschool history to richly explore the time period! Your kids will LOVE it!