Excellent Homeschool History Teacher Resources for studying  the Medieval Time Period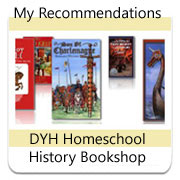 Get your homeschool history unit study on the Medieval times ready by choosing a selection of excellent Teacher resources.   Here you will find reference books such as cultural atlases, and encylopedias which are handy to refer to during the study. 
Further on the page, you will find Historical Sources such as Bede and Alfred the Great.
Teacher Resources
The New Penguin Atlas of Medieval History, Revised and Expanded
By Colin McEvedy / Penguin Putnam Inc.

The period from the reign of Constantine to the great voyages of discovery - or from the fourth to the fifteenth century - was once seen merely as the long, slow decline and fall of the Roman Empire. Yet, for Europeans, it is also a ' supreme story of defeat turned into victory ' The author's pioneering atlas, revised and expanded for this new edition, treats as one unit the Mediterranean, Europe and the nomads' steppeland to the East. Illuminating maps and lively commentaries present the towns and trade routes, the changing population patterns, the boundaries of Christendom and the ever-shifting political units.
Invitation to the Classics
By Edited by Louise Cowan & Os Guinness / Bakerbooks

The classics have always occupied a place in the hall of education, yet some Christians tend to lean either towards a Puritanical dismissal of art as "irreligious", or they twist the arts into altered, pro-Christian mediocrity. Invitation to the Classics expounds upon what it means to have a Christian view of literature, including its benefits, aesthetics and place in culture. Classics from a variety of authors including Homer, Sophocles, Plato, Dante, Shakespeare, Pascal, Swift, Emerson, Dickens, Tolstoy, Lewis and others are all viewed with an in depth literary and biographical assessment. Each author is introduced with literary analysis of their most famous works, impact upon time, posterity and "Issues to Explore" discussion questions. 384 pages, indexed, softcover.
Streams of Civilization are excellent reference books. We have also used this series with our older children as their own spinebook. They have read and summarized from this book as well as used this to write essays and do extra research work.
Streams of Civilization, Volume 1
By Mary Stanton / Christian Liberty Press

Most history textbooks are written from a secular viewpoint, but this introductory text is different! Providing a comprehensive look at Western, African, and Asian civilizations from creation to 1620, it affirms the biblical view of creation (though it discusses evolution) and gives your kids insight into other cultures and religions from a Christian perspective. Includes vocabulary questions, exercises, maps, and black-and-white illustrations. Ideal for grades 9 and up. 410 pages, hardcover from Christian Liberty Press.
Absolutely essential book as an overview of all time periods!
The Kingfisher History Encyclopedia, Revised Edition
By Houghton-mifflin

The past never felt so present! Exploring world history throughout 10 chronological periods from 40,000 B.C. to 2003, this newly updated resource overflows with fascinating facts, in-depth articles, and at-a-glance summaries that bring the story of civilization to life. Brimming with lavish full-color artwork and punctuated with lists of important events---plus online links for further information---it offers a can't-put-down gallery of learning. (Includes some discussion of evolution.) 491 pages, hardcover.
Historical Sources 
Ancient History from Primary Sources: A Literary Timeline--Book and CD-ROMs
By Harvey & Laurie Bluedorn / Trivium Pursuit

It's the next best thing to being there! Spanning creation to the fall of Rome, and covering Augustine to Zeno, this textbook/timeline/primary source library outlines the major events and personalities from antiquity-->32MB RAM, Windows 95 or Macintosh. 222 pages, softcover from Trivium Pursuit.
Ecclesiastical History of the English People
By Bede / Penguin Classics

Written in AD 731, Bede's work opens with a background sketch of Roman Britain's geography and history. It goes on to tell of the kings and bishops, monks and nuns who helped to develop Anglo-Saxon government and religion during the crucial formative years of the English people. Leo Sherley-Price's translation brings us an accurate and readable version, in modern English, of a unique historical document. This edition now includes Bede's Letter to Egbett concerning pastoral care in early Anglo-Saxon England.
Alfred the Great can also be found for free at the Online Medieval and Classical Library
Alfred the Great
By Translated with an Introduction by Simon Keynes & M. Lapidge / Penguin Putnam Inc.

The reign of King Alfred the Great (871-99) is among the most stirring periods of English history. As king of Wessex, he strove to emulate those kings of the past who, in his own words, had 'succeeded both in warfare and in wisdom.' He led the battle against the Viking invaders of England, and presided over the revival of religion and learning among his people: his reputation is a measure of his success.
Asser was a monk of St. David's, in Ales, who entered King Alfred's service and eventually became Bishop of Sherborne. His Life of King Alfred, written in 893, is a remarkable account of the king's activities in peace and war, and testifies to the admiraction that Alfred inspired in those around him.
Search for these titles in your Favourite Book Shop:
| | |
| --- | --- |
| The Book Depository: | Christian Book: |