Homeschool Kids - Home's Cool by Elijah
By Elijah
Australia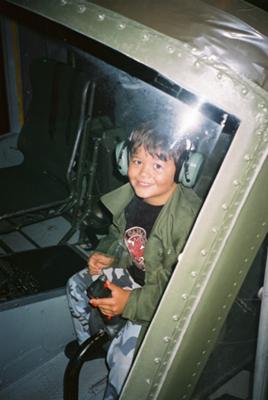 One of my hobbies.... I wish!
My name is Elijah, I am 8 yrs old and I live south of Sydney in New South Wales, Australia.

My family includes my brother Noah who is 11 and my mum and dad who are much older than that!!
We have two Miniature Schnauzers called Minnie and Henry. Henry is Grey and Minnie is black. Minnie will be having her first litter of puppies in July 2010. At the moment she is pretty round and walks a lot slower than usual.
I am doing a photo essay about her and her puppies as a writing activity.....I'm going to have lots of pictures and not as much writing.


We are in our second year of homeschooling and its going pretty well so far. I liked school when I went but I like homeschooling better although my teacher can be pretty tough to please!


---
If you are Elijah, build another page below.
Check out Elijah's Writing's here.
If you are not Elijah, make your own home school Kid's Gallery page!
Where to from here?