Advertise your Homeschool Curriculum Here.
This page is designed for those who wish to have their homeschool curriculum reviewed and displayed on this site.
As homeschooling parents, we spend a great deal of our time researching and deciding what curriculum may suit our family. I am giving you the opportunity as an Author, Homeschool Curriculum Provider or distributor of other educational products to promote your material on my site.
Why advertise on design-your-homeschool.com?
My website, www.design-your-homeschool.com
Has grown steadily year by year, month by month and continues to do so;
Is a highly cost effective way to reach a targeted audience;
Has over 60,000 visits per month
Includes 170,000 page loads per month;
Has a Subscription base of over 2000
Is a worldwide market
Is found on 16,000+ keywords per month
Is a way for your potential customers to reach your website in one click!
Many homeschooling families naturally bump into my website (since it is rich in content focussed keywords) as they look for their homeschool questions to be answered. In doing so, they find a wealth of answers, homeschool curriculum reviews, suggestions and homeschool resources which may be useful to them on their educational journey.
This is an ideal opportunity for those who develop homeschool curriculum and other appropriate resources and online educational material to advertise and describe the product's usefulness.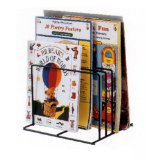 What is the best way to advertise my Homeschool Curriculum?
Homeschooling is all about providing an excellent education and learning environment for children in our families. Homeschooling parents and educators are interested in a wide range of products which are well developed and show a scope of use across different age levels and learning styles.
The best way to advertise an educational product is to explain it to an audience. Homeschoolers are eager to know how an educational product can be used and how it can benefit them in their home. They are looking for homeschool curriculum reviews and descriptions.
On my site, you can add a Curriculum Description as a unique content page which will be promoted and linked in from a Hub Page (Look at the Subject areas which contain the sitemaps). You can also choose to add an Image Ad Unit on some of the pages which link from the "Hub" page. A "Hub" or "Tier 2" Sitemap is a page which links to 10-12 other content related pages.
My readers will love hearing from you, the "Author!" as you whet their appetite and describe how your product can be used in a homeschool environment.
Some details that readers would appreciate are:
An overview of what it covers;
A reason as to why you wrote the homeschool curriculum;
The recommended age of the child who uses this resource;
The suitability of this resource to be used across ages and grades;
The ease of use - Teacher's manuals/ Student books; How it is used;
Your website address (which I will make active)
How can I advertise?
To advertise with this website, you can choose these options:
Advertise your educational resource by writing a Description. Enter the details and description of the homeschool curriculum or other appropriate educational resource into a form provided. Once your submission has been accepted (at the discretion of the webmaster (me)) and made into a page, my readers will be able to review your product to help other home educators make informed decisions. Your page:
Will remain as a permanent page (according to your pay schedule) linking from home-school-curriculum-reviews.html AND a text link from the Subject or Approach Sitemap of your choice.
Will be submitted to Google, Yahoo, MSN
Will be optimized for the search engines with heading tags, keywords, link tags and so on.
Add an image advertisement (125X125) to the right side column.
This image ad will be displayed on some of the pages connected to the Tier 2 page (which is a Hub or Sitemap page) of your choosing. For example, if your resource can be used in History, your image advertisement will be displayed on the History Sitemap and all homeschool plannerthe pages which come from the site-map, including the Homeschool Resources pages.
Your image advertisement will be linked directly to your website. This is an example of an image advertisement:
Add a Text Link

Another option for advertising is to add a text link into the context of my pages. If you are interested in a text link, please provide details of the link, the wording and placement of the link in the contact form below.
How much does it cost to advertise?
If you are interested to find out more about advertising opportunities on design-your-homeschool, please fill in the contact box below and enter in your details. I will contact you shortly with cost related to your advertising choice. You will then be directed to another webpage where you can enter your curriculum description via forms.
I am excited to discuss whatever you need to know in order to make your advertising decision a smart choice for your own business endeavours.
Please note that inclusion on this website will be entirely based on the webmaster's discretion. The readers will also be given the opportunity to add their own comments and provide homeschool curriculum reviews of your products for the further benefit of other home educators.
Thankyou. I will reply to this email as soon as I can.
Where to from here?