HOME

› CURRICULUM / Suggested Curriculum Plans
Unique Home Schooling Curriculum Plans - By Year/Age levels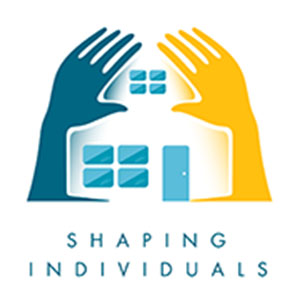 What are your home schooling curriculum plans for the new year? Whether you homeschool all year round or begin in January or September, whether you have just begun or need inspiration after 10 years, - we all ask this question, "What are you planning to use in your homeschool?"
This page shows you that as each family is unique, so all the methods and homeschooling resources you may be planning to use is also unique. Every family, every stage will look different. The different curriculum plans are displayed under each Year / Age level. Here are some ideas scoured from many homeschooling families across the world.
Please add your home schooling curriculum plan here and inspire us some more!

Compass Classroom Homeschool Products
Year 1 (Age 6-7) Home Schooling Curriculum Plans
Mammoth Math

All About Reading Program

Handwriting Without Tears

Keyboarding without tears

History/Geography/ Science - library books.

Extra: Time4Learning

Year 2 (Age 7-8)
History/Science/Bible: My Father's World

Math: Singapore math

Grammar:  Primary and Intermediate Language lessons;

Spelling Power.

Using Heart of Dakota home schooling curriculum for my preschooler too and it's awesome!


For all ages, but I started this with my 6 and 8yr old children:

Saxon Math




Science and Math: TOPS

Geography/History:

Science: Hugg-a-Planet;

Handwriting: Spencerian Penmanship

Blended Phonics

Variety of literature to read aloud

Year 3 (Age 8-9)
Intermediate Math U See

Tapestry of Grace - 20th Century - reading and writing assignments - narrations of events and characters

Copybook every day

Classical Compostion - Fables

LEM Phonics Books 1 & 2

Winston Grammar Level 1

Write on Track - Reference for Writing


Life Science: Zoology, Botany - Exploring Creation Series
Year 4 (Age 9-10)
Bible: God's Great Covenant

Science: Apologia

Ambleside - Online Charlotte Mason curriculum for all the rest;


Science - Noeo Science - ( www.noeoscience.com ) comes with all different books that the lessons are based on. We will read, take notes, sketch & narrate a subject for a few days, then do experiments on it!

Reading/ Literature: Sonlight home schooling curriculum

History: Story of the World

Math: Horizons Math

Grammar/English: First Language


Year 5  (Age 10-11)
A Beka for all four of my kids for all subject areas.

Grades 1st, 3rd, 5th & 7th


We used this home schooling curriculum plan for years:


Math: Saxon Math

History: Lifepac History plus others

English: Shurley English

Science: Lyrical Life Science

Year 6 (Age 11-12)
Math: Teaching Textbooks 

Literature: Sonlight

Writing: Institute for Excellence in Writing, Learning Language Arts through Literature,

Spelling Power,

Manners Made Easy

Mystery of History.


Math: Teaching Textbooks 7
Science: Apologia Science: Anatomy and Keeping a Nature Journal

Language Arts: Wordly Wise 3000 Book 6,  Wordsmith Apprentice, Editor-in-Chief, Word Roots (latin/greek)


The Thinking Toolbox

Handwriting: A Reason for Writing – Cursive F

History: All American Series:
The Civil War to the 21st Century, Volume 2


English: Bob Jones English 6

Math: Saxon 7/6

History: Bob Jones History

Reading: Bob Jones Reading with supplemental reading from Sonlight's list 

Science: Apologia

Year 7 (Age 12-13)
Language Arts: Time4leaning

Math: Teaching Textbooks (and some Khan Academy)

History: American history from The Heritage Foundation, and read-alouds. ( Currently we are reading Johnny Tremaine. For Science we have been doing our own thing with library books, and whatever science kits catch our interest. My 12 year old is learning programming using KidCoder.


History: Story of the World plus hands-on-projects


Science: God's Design


Artistic Pursuits


Literature: 3 books Progeny Press study guides

Writing: Assignments from Write Source 2000

Math: Chalk Dust PreAlgebra

Critical Thinking Activities

Year 8 (Age 13-14)
Language Arts: Spelling Workout, Wordly Wise, Essentials in Writing

History: Story of the World plus read aloud novels.

Science: Apologia

Math: Math U See


Math: Teaching Textbooks,  Algebra 1

Science: Apologia Exploring Creation with Biology; Keeping a Nature Journal

Language Arts: Writing With Skill Book 1, Sequential Spelling 7,  Editor -In-Chief B2
Word Roots B1 Latin/Greek
Easy Grammar Ultimate Grade 8, DVD Sequential Spelling 5

Logic: The Thinking Toolbox


History: The Civil War to the 21st Century, Volume 2: All American History Series
Keeping a Nature Journal:


Bob Jones English 6
Saxon 7/6
Bob Jones History
Bob Jones Reading with supplemental reading from Sonlight's list (just get them at the library)
Apologia (not sure which one we'll do yet)

English: Bob Jones English online

History: Sonlight History of the Church 

Science:  Apologia Physical Science

Math: Saxon Algebra

Year 9 (Age 14-15)
Harold Jacob Algebra

The Writing Course

Essay Course

Visual Latin

Notgrass Exploring World History Volume 2

Apologia Biology

Future Learn online courses

Year 10 (Age 15-16)

Old Fashioned Education online. -love this home schooling curriculum

Study on the Civil War

Electives using Lifepacs

Literature: Movies/books on tape/and real books.  Biographies every 8 weeks;

Writing: Book report or essay for each biography.

Year 11 (Age 16-17)
Teaching Textbooks Geometry

The Essay Writing Course by Fred Lybrand

Notgrass Exploring World History Volume 2

Computing Science Online Course via Coursera

Visual Latin

Year 12 (Age 17-18)
Bible: Read NT with ACE paces;

Math: Mathsonline; Qld  Maths A textbook and Secondary math mentals book 3 from RIC.

English: Following national curriculum for English Communication, Grammar minutes G from RIC, Vocab from Classic Roots, More Reading Comprhension by J Ervine book 4.

Literature: personally compiled reading list

Citizenship: units on democracy, Australian politics, international politics and current affairs reports.

Music: AMEB grade 5 piano and clarinet. TCL grade 4 theory. Violin in string ensemble

General Learning: ABC Splash, schoolhouse teachers.com, units on note taking and outlining skills.

Cert 2 in rural operations, focus on small engine mechanics

Cert 2 in engineering, focus on metal fabrication

Write a Description of your Plan
Here you have an opportunity to explain and describe what you have used with your child.
It could be a curriculum, textbooks, online programs, hands on project ideas, classes ... whatever!

It may be what you have done, or what you intend to do ...
Use subject headings, the age and year level if appropriate.

Add other fun things you'd like to tell us.





Other Curriculum Plans
Click below to read more plans for different age levels.
Year 1 Not rated yet
*Guest Hollow's Geography *Essentials in Writing 1 *Math U See Alpha *Draw Write Now *All About Spelling *Whistlefritz Spanish with The Complete …
Tiffany's Homeschool Plan Not rated yet
Year 1 for my oldest: *Guest Hollow's Geography *Essentials in Writing 1 *Math U See Alpha *Draw Write Now *All About Spelling *Whistlefritz …
Individual Learning Plans - Cooking Not rated yet
An individual learning plan is developed based on the interests of the child. For our family, we have developed some basic meal plans all our children …