Household Management Notebook - A simple plan to get organized
The Household Management Notebook is for those who plan to have an organized home.
Every part of your home needs some type of management so that everyone knows what's going on and so you know what is happening and what needs to be done.
A household notebook is really a family notebook with categories that span across all aspects of running your home. It is an easy and simple plan to get organized and with this tool under your belt, your home can be managed and under control! 
What's in the household management notebook?
The Complete Household Notebook  is my household management notebook,  filled to the brim with planner forms and organizational templates for you to use and print.
Inside the household notebook / planner, you will find daily and weekly printables, budget forms, meal planning forms, calendar pages, monthly goals and to do lists and much, much more. It consists of a set of E-books in different categories (for easy reference) combined into one! 
Some homeschooling families may want to use this household notebook to manage all the family needs and then add an extra tab to your binder or notebook for your specific homeschool planner.  If this is what you're planning to do, you'd probably want to view the Homeschool Planner DIY.
How the Complete Household Notebook is divided
This is a snapshot of how to simply create your own household notebook and how it is divided.
Use any of the household management printables which you find in the ebook. Print out whatever you like and whatever makes sense for your family.  Print off the covers and dividers you choose and either bind your new Household Notebook with a ring binder or use a three hole punch and place your pages into a file.
Store the printable pages behind the most relevant dividers and fill the planner with the details you don't want to lose or misplace.
Household Notebook Printables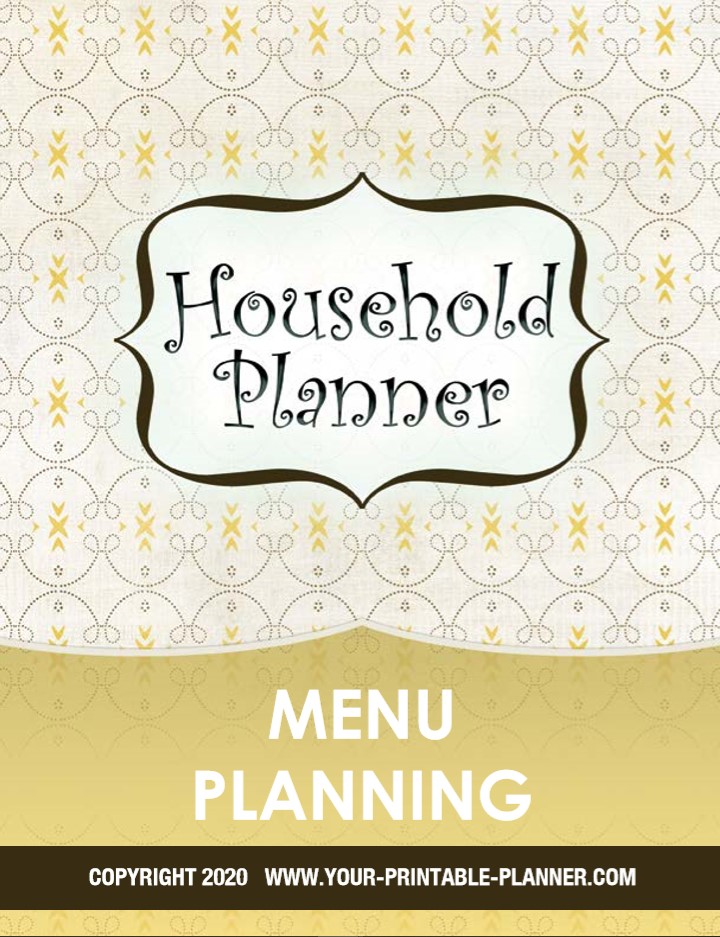 Make the household notebook - step by step
Decide on the pages and the dividers you would like in your household notebook. See below for the complete selection of pages.

Add a yearly calendar page at the front of the planner.
Add  monthly calendar pages between your daily planner pages. It is good to print these on cardstock and use these as monthly dividers.
Add  the daily planning pages or  weekly planning printables.
Add some budget worksheets and family management pages.

Add your own cover page.

Print it off.

Bind your completed household management notebook either with a spiral binding machine or hole punch the pages and add it to a 3 ring binder. A spiral bound planner is a neat and tidy book; The 3 ring binder option allows you to add and remove pages more easily. It also allows you to add tab dividers.

Adding a clear A4 cover is recommended when binding. It adds class and durability.
Here are the sections you will have access to in the Complete Household Notebook: 
Calendar printables - 2020
Every organization planner needs calendar printable, so in the Complete Household Notebook package you will find a set of portrait calendar pages for 2020.
There's room for Notes, Goals and a To Do List.
Daily planner printables - for all the details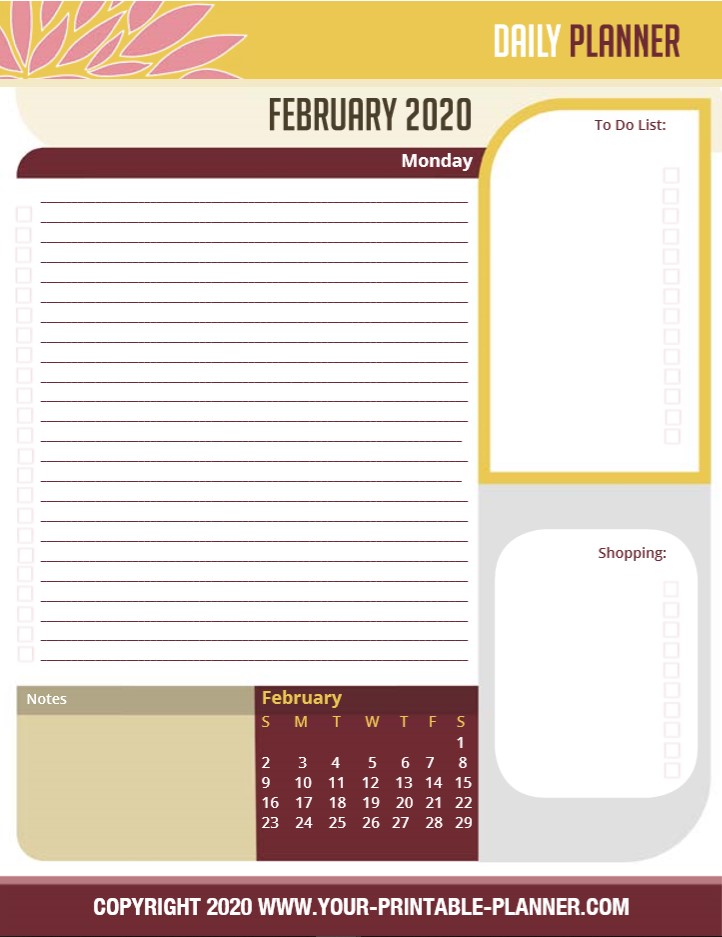 If you love having one page to cover every single day of the year, you will love this daily planner template. It has room for you to add shopping items for the day, specific goals as well as a small calendar box on each page. 
Plus checkboxes!  
Weekly planner printables for 1 week at a time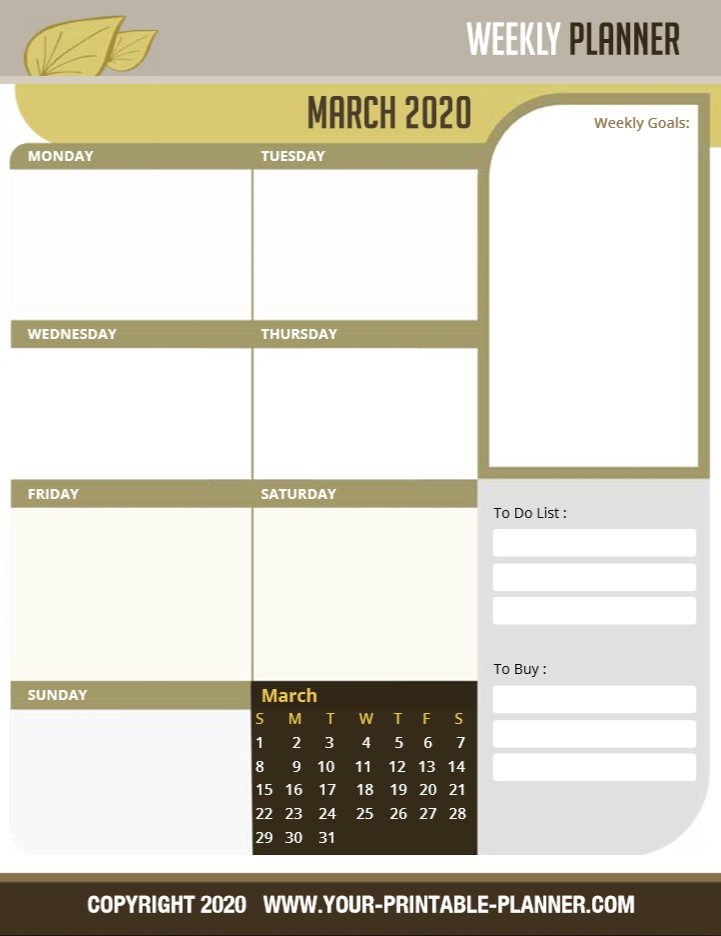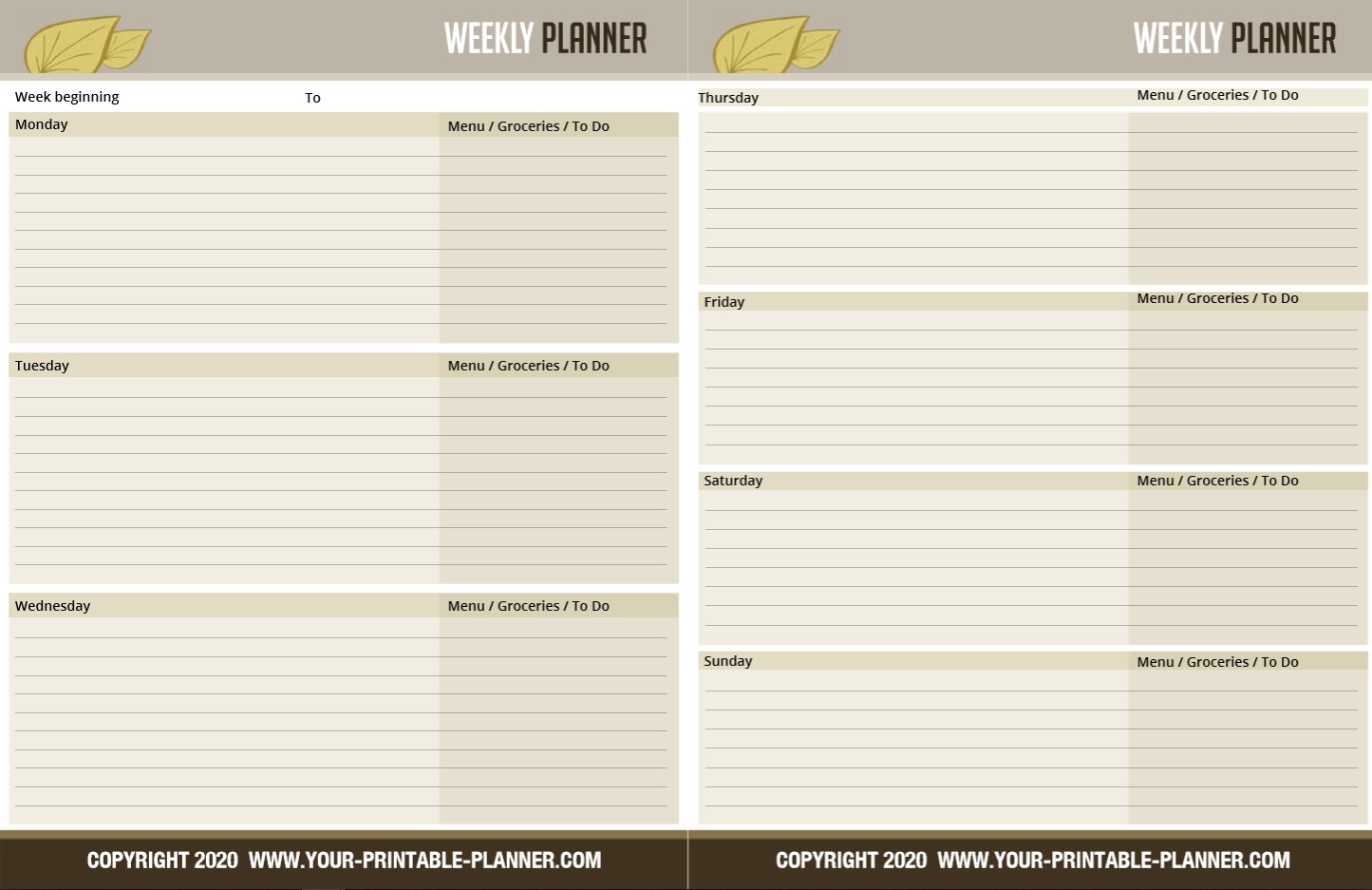 Some of you may just need a small amount of room to write in your weekly details - so in the Complete Household Notebook, there is a set of weekly planner printables for you!
However, I find it difficult to fit it in on one page and like to see it over a double page spread - so I have also created a weekly planner over 2 pages.
Home Management Templates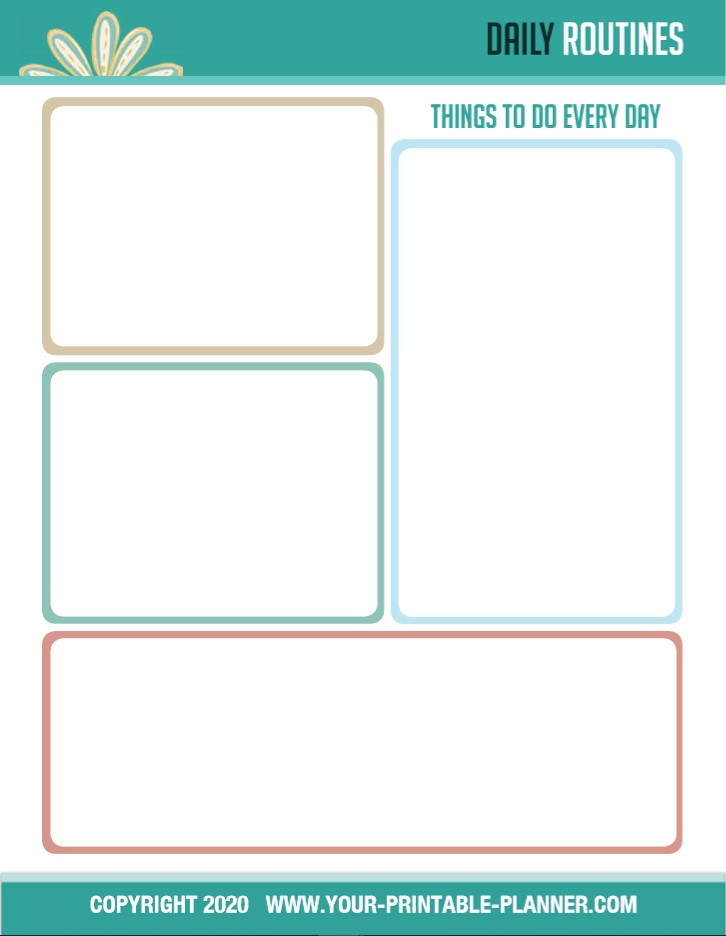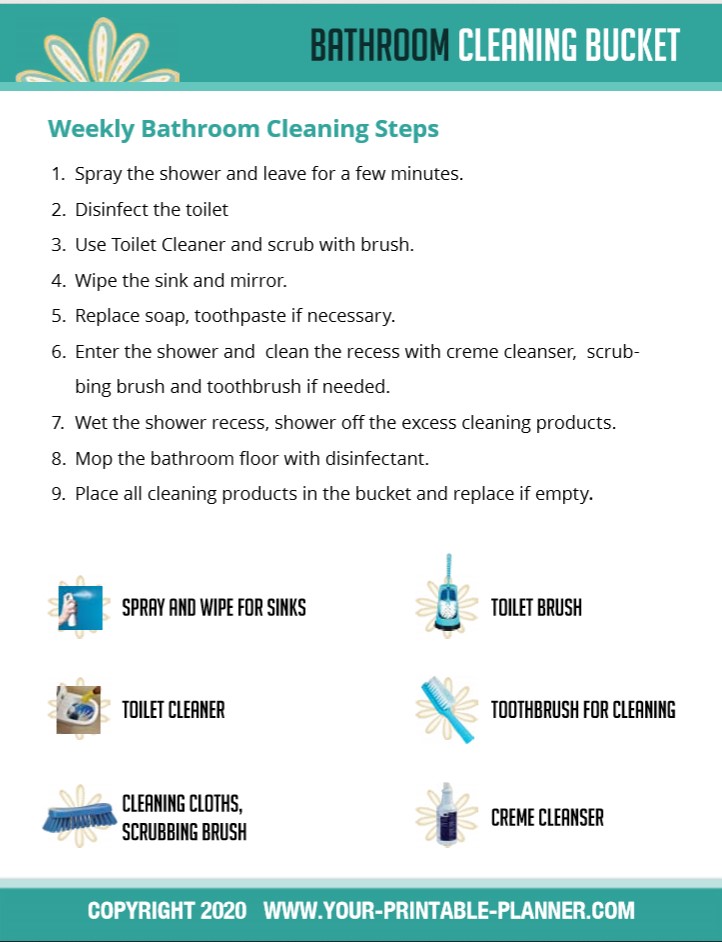 What do you need to do to organize and manage your home?
LISTS!
In this part of the Household Notebook, you have these lists:
Master To Do List
To Do List
Weekly Routine Chart
Daily Routine Chart
House Cleaning Chore List
House Cleaning Schedules - laminate one for each room in the house.
Family management printables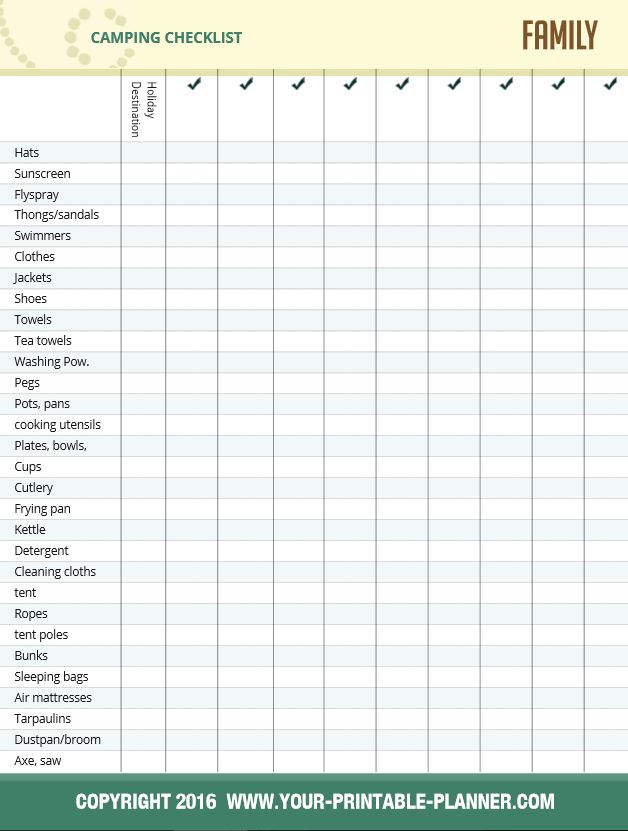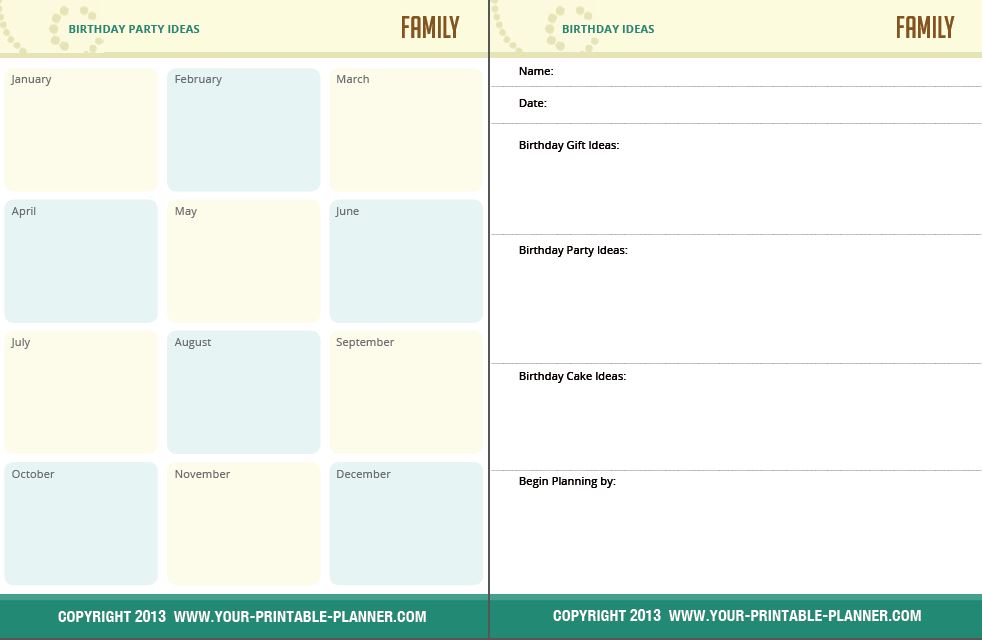 The next divider can be a Family Divider. Behind this divider you may add pages:
Personal information on each family member
Clothing sizes to help you when shopping
Birthday Gift Ideas
Birthdates per month
Birthday Party Ideas
Books to Read
DVDs to rent
Internet passwords and details
Things to remember
House renovation ideas
Camping Checklist
Picnic Checklist
Menu planner printables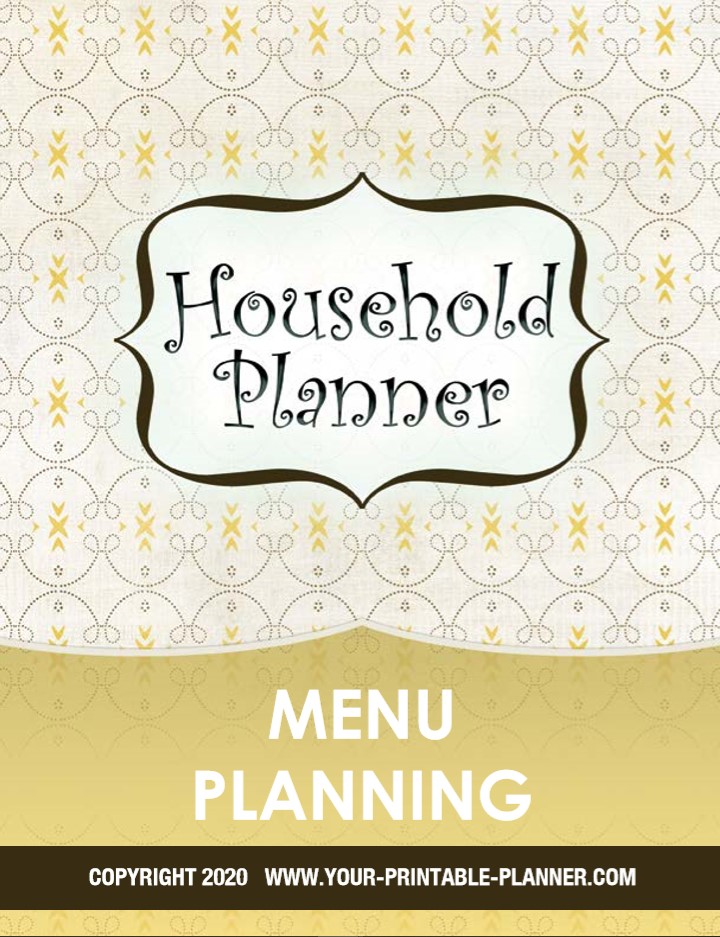 All the meal planning templates from the Menu Planner Guide.
Menu Ideas Chart
New Recipes
Printable Grocery List - to print and use as a checklist
Grocery Lists to coincide with the Weekly Planning Charts
Phone directory notebook pages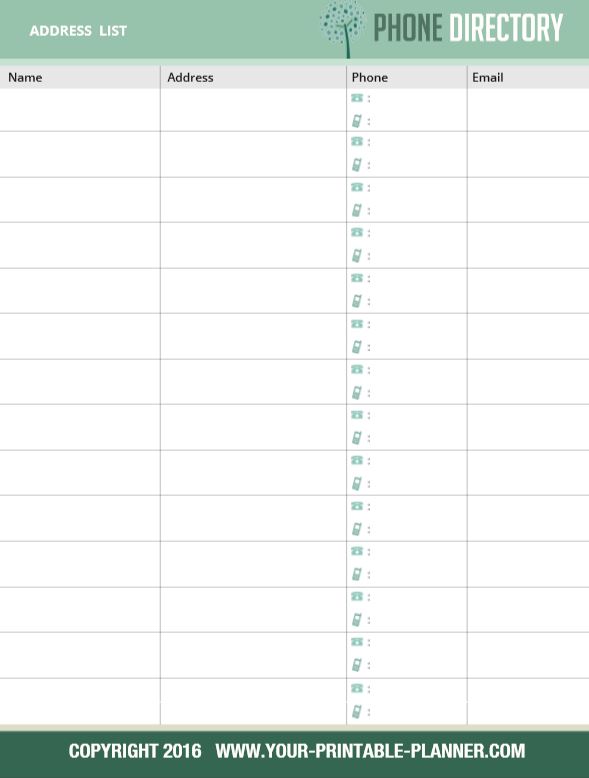 There are a number of Contact lists within the Phone Directory Planning Pages to help you get organized.  You might have these all in your phone - but it's going to be a handy feature when there's a babysitter or when you need the number in the case of emergency!
Sports
Restaurants
Church
Family
Friends
Emergency
Budget planning printables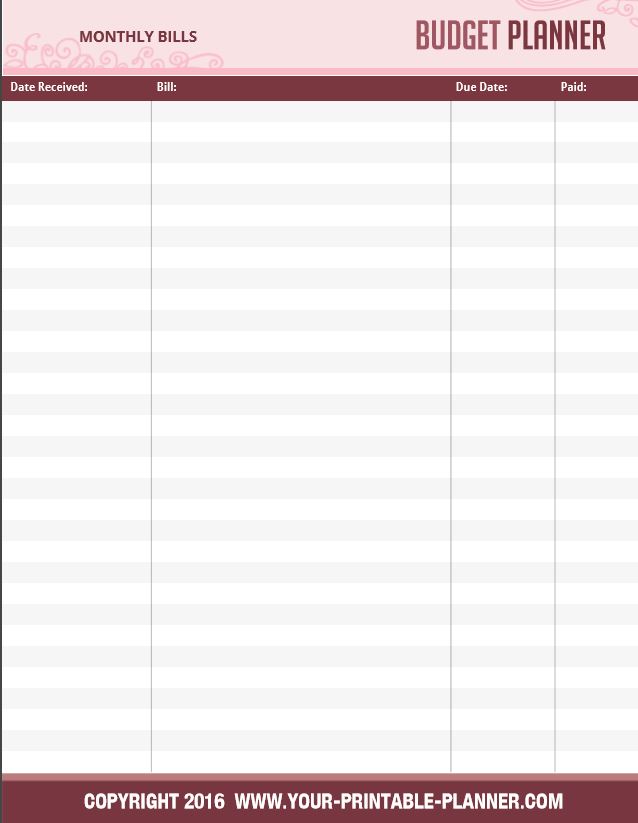 The budget part of the household management notebook includes pages such as:
Personal Budget Spreadsheet - Annual, Monthly, Weekly 
Budget Planning Pages
Bills to pay, 
Home Renovation Ideas and Cost Page,   
Home inventories including a pantry inventory
Of course as you organize your own household planner, you may choose different dividers and organize it in the best way possible. 
Whatever you choose, these printables will help you to keep track of what need's doing and it can easily be assembled into a binder or notebook.  Cost:  $13.75US
Managing your home with a cleaning schedule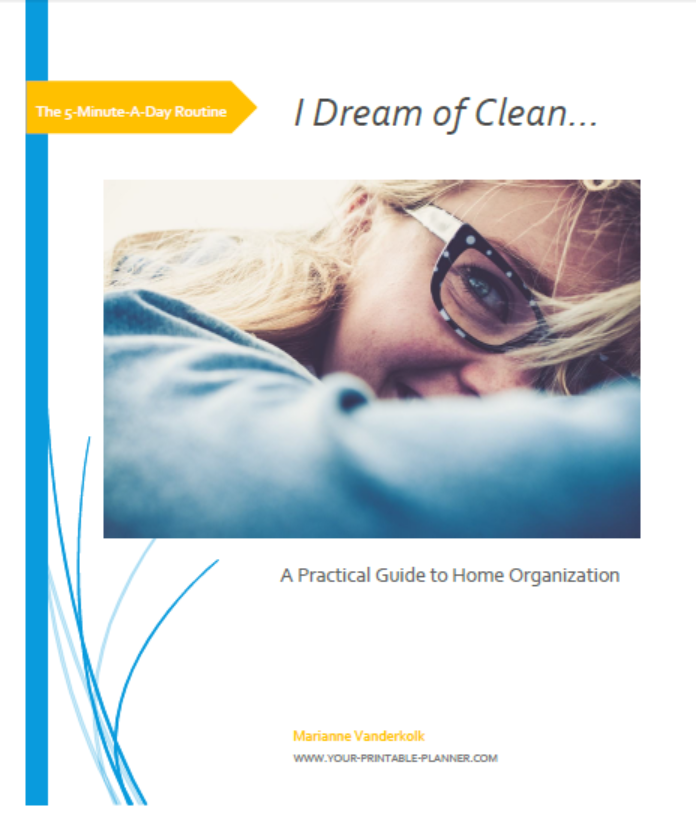 To organize your home, you need to begin one room at a time.
My organizational E-book, "I Dream of Clean" helps you do that as you work through one zone (in your home) at a time... all done in 3 easy steps - declutter, organize and clean.
"I Dream of Clean"  organizes these tasks into 16 weeks and each week is already divided into daily tasks on a printable cleaning schedule.
Follow the step by step practical guide to home organization and bring your home into order with these printable checklists.  
For just the small cost of $5.95 you can gain control over all parts of your home by diligently decluttering, organizing and cleaning step by step... Here's how: