Step One: Set your Homeschooling Goals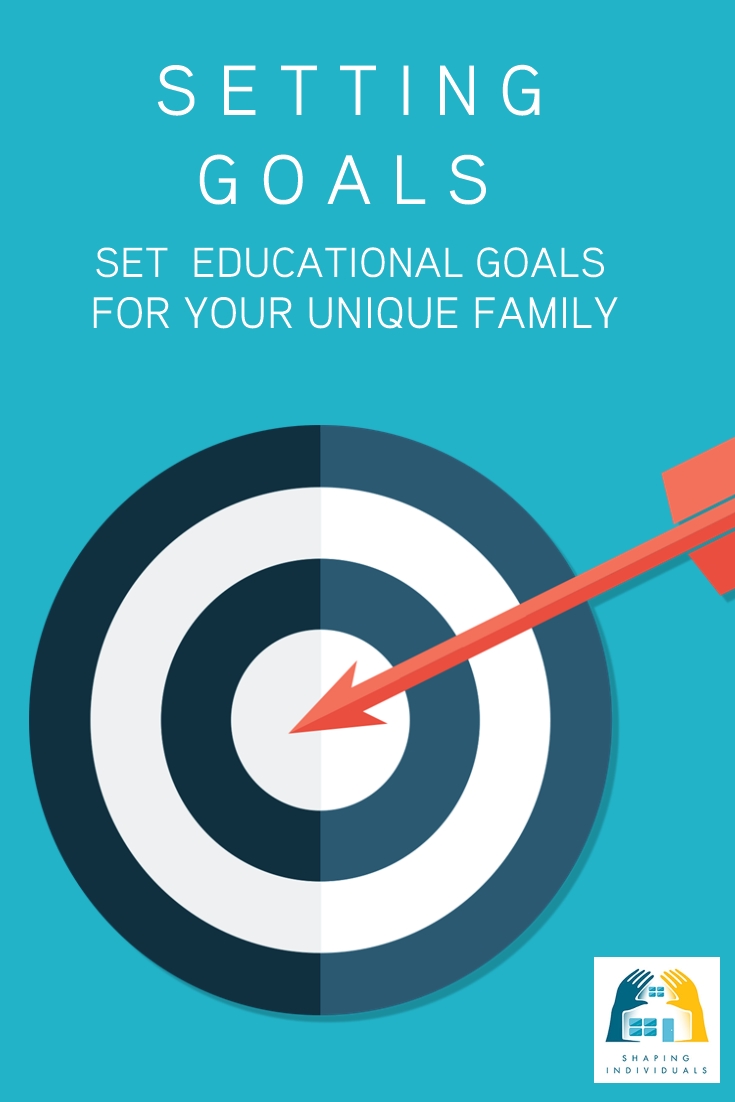 Setting homeschooling goals is the first thing you need to do when beginning to design the very best learning plan for your family. 
Since there is SO much that can be taught, we need to clearly define what the desired outcome should be, and then plan the course of study to lead towards it.
Perhaps you have heard others ask how to avoid 'gaps'?  But, I say ... you will have gaps! You will not cover everything and you don't need to! 
When you consider your homeschooling goals, you need to consider the strengths of your family.  Ask yourself the question what your family treasures and what you want to pass on to your children? 
Everyone needs to know where they are headed, and so, as parents with the mammoth task of leading and teaching our children, we need to be sure we are focused on the right path and assess what our homeschooling goals are.
What sort of individuals are we raising?
What are we raising them for?
What is the purpose of education?
These are the questions we must address.
To guide you through the process and to gain home school ideas on how to process, define your goals and write them out - follow the steps listed below.
Definition of education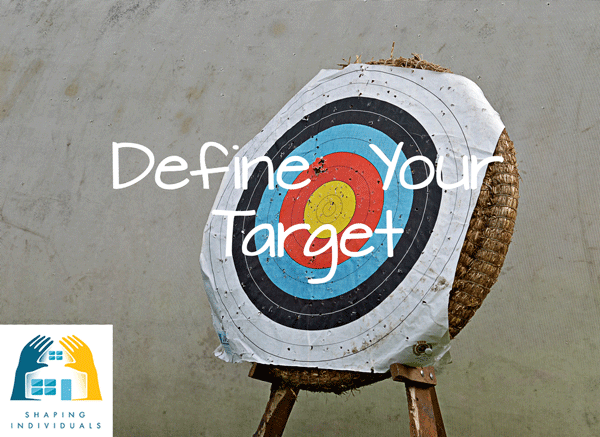 First of all, - what do you understand by the term, "Education."  If that is what we are in the business of doing, we should  make sure we have a clear definition.  Once we have thought through what a home school education is - we can begin to create our own homeschooling goals for the education of our children.

Let's first look at the Definition of Education.

What are our educational goals?
R.C.Sproul Jr.,in his book, "When you Rise Up",  answers the question,  "What is the goal of Education?"  In his first chapter, he maintains that education is a process of discipleship in which our goal is to raise God-glorifying children, who walk in truth, abide in truth, live out dominion over His creation, who fear God and obey whatever He commands (Eccl 12:13). 

Read more and think through Educational Goals.

Setting homeschooling goals for your family
Firstly, when setting goals for your own family, you will look at relationships , then practical goals - such as money management, sewing skills, woodwork etc and finally take some time considering academic goals.

Read more about how to create your goals, and create your own unique vision statement for your family.  This page helps you to work through goals in a step by step manner.-  Setting Goals for your family. 
Alternatively, work with me in my homeschool class and Create your own Homeschool Vision. To help you do this, the course provides you with materials and personalized help within a DYH Connect Group.
Be encouraged by staying in touch!
It doesn't matter whether you've been homeschooling for a week or a life-time, but we all need to be reminded of what is important. 
Would you like some guided help to Keep on Track?
This free homeschooling E-zine, will provide you with practical advice, helpful home school ideas and food for thought.
Developed around a specific goal, Keep on Track helps you to focus, keep motivated and strive towards your homeschooling goals.
What do you want you homeschool to look like?
What is your focus?
How will you achieve your goals?
How can you be effective without burning out?
How will you Design Your Homeschool?
Subscribe today to Keep on Track for a newsletter filled with tips, encouragement and support.
Where to from here?