Online Home School Options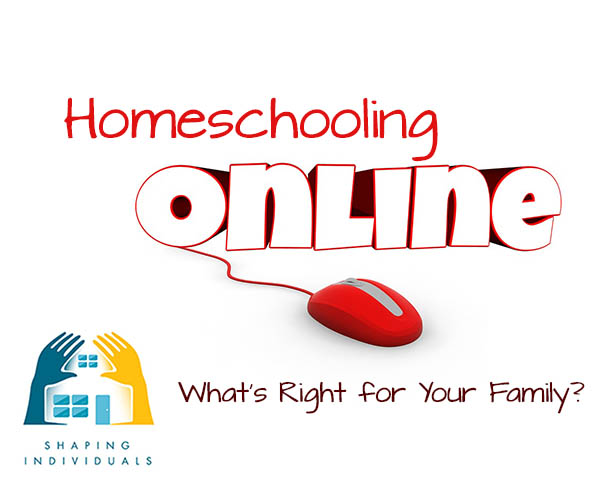 Online Home School can mean different things to different families and each family chooses this option for their own unique reasons. If you are thinking of homeschooling online review these questions before choosing one of the online homeschool options.
As I have only used a few homeschooling online options, I do not feel that I can recommend any courses in particular and I do not endorse any of the programs based on my lack of experience in this area. Please, ensure you investigate the options very carefully before you enter into agreements with any of them.
Virtual Classroom

Full Year Program; Teacher led course by video conferencing or live chats. Students can actively take part in the lesson, either by email or real time chat.
Virtual Classroom - Full program
Calvert Virtual Academy - Available for Years 6-8; In the Calvert Virtual Academy online classroom your child can watch pre-recorded instructional videos when it is convenient for your family. They can also interact with their Homeroom Teacher and Course Instructors via assignments, assessments, projects, threaded discussions, videos and club information. Calvert offers three different live clubs for students to choose from: Photography Club, Math Club, and Creative Thinkers' Club. Your student will love the live interaction with his or her peers through the optional Calvert Clubs. Each of these is meant to enhance your student's academics, foster creativity, add enjoyment and provide peer interaction.
Virtual Classroom - Specific Courses
Online Home School / Distance Education - Full Programs
Some Complete Curriculum (which are listed on the Homeschool Reviews page) are used or have been developed into online courses.
Alpha Omega Online Home school Curriculum Complete Sets - Monarch is a new, interactive, Internet-based Christian homeschool curriculum for grades 3-12 that's compatible with any web browser. There is no installation or CD, but all internet based learning. There is automatic grading, updates, and individualization is possible.


Bob Jones Press - Christian Distance Learning Solutions on your hard drive, with CD installations, or online.
Homeschooling Online Curriculum - Specific Courses only
Personally, I like this method - of taking the courses which suit your family, their needs and interests, rather than stepping into a full online home school curriculum.
Online Enrichment Courses or Programs
Skwirk - online interactive program for children from K to Year 10 developed on the Australian syllabus.  See a review of Skwirk on my site.


Renzulli - We view student engagement as the key to raising achievement. Our goal is to challenge all young people to stretch above their current comfort and ability level.


BrainPOP - BrainPOP creates animated, curriculum-based content that supports educators and engages students. Our resources include movies, quizzes, experiments, timelines, activity pages, and much more covering hundreds of topics within Math, Science, Social Studies, English, Technology, Arts & Music, and Health.
Free Online Home School Curriculum
Ambleside online - a free homeschool curriculum designed to be as close as possible to the curriculum that Charlotte Mason used in her own private and correspondence schools. More information about Ambleside on my site.
Old fashioned education -a directory of free homeschool curricula, literature and text books organized for the use of homeschooling families.
Easy Peasy Homeschool - A complete free Christian homeschooling curriculum - an amazing resource all set out week by week. Year levels are being added all the time.
My Vocabulary.com - Great site for games, puzzles etc for all vocabularree for a while - then $5 per year (that's almost free!)
Open Education Source - another amazing site!  This site brings you teh best free educational resources available for educators, home schooling families and others who want to supplement education.

Where to from here?