How to Start Homeschooling - 7 Steps to help you begin!
So you're wondering how to start homeschooling? 
This is the perfect place for those who are beginning homeschooling and listed here are the 7 steps which my website is built around to help you with all your questions - each step of the way.
We get it!  Not only are you wondering - How to go about homeschooling ... but you're also wondering - Can I really do this?
So whatever homeschool questions you have right now can all be answered as you read further below. 
What do I need to consider? 
How do I design a curriculum plan for my family?
How do I get organized?
Why do people homeschool?

Firstly, we must begin with our Foundations.
As you can see in the chart on the left , the Foundation is the starting point for everything else. It contains the overarching reason to the questions of why you are actually beginning to homeschool and what you plan to teach. The Foundations are the beliefs and values you hold as a family which determine the homeschooling goals for your family.
Making Foundational statements and Goals are Step One in learning how to start homeschooling and the whole 'design' process. If this step seems a bit daunting (as I know it can...) - check out my other pages and come back when you're ready.
You'll also consider the legal requirements in this step.
Consider Your Educational Goals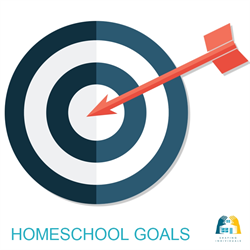 In Step One you will re-think Educational Goals and Set Goals for your homeschool family;

Decide on Your Homeschool Course of Study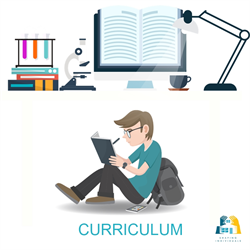 Step Two is choosing your Course of Study or Homeschool Curriculum. For many homeschool beginners, the first thing you think about is, "What Curriculum do I buy?" If you want to know how to start homeschooling, you need to take it more slowly than that. You will make curriculum decisions based on what your goals are. It's more about the course you choose...and it's more important to choose the courses what suits your family. 
The temptation that many homeschool families face is to mimic what someone else is doing and the best way to work out your plan is to take some time to think through where you're headed and what you'd really like to teach. This step helps you choose your course of study as you begin to work out how to start homeschooling.
Understand Ways to Teach Subjects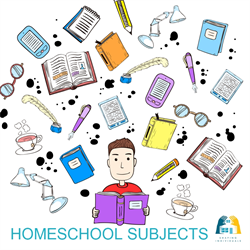 Step Three gives you an overview of The Subjects- the WHAT In this step you will investigate many homeschooling subjects - what skills are being taught, ways to teach the various subjects, homeschooling resources available and so on. Knowing what Subjects you want to teach will help you in the process of working out how to start homeschooling. It will help you to design your own homeschool curriculum.
Creating your homeschool curriculum is not as daunting as it sounds. There are plenty of resources to help you once you've decided what you'd like to teach.  And, as you read through the material on my site, you will see that I help you understand how to teach the different subjects and even create plans to help you do so.
Find out about Homeschooling Approaches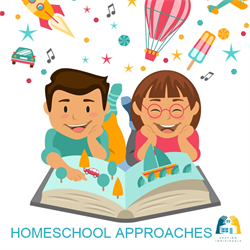 Step Four gives you an overview of the Homeschooling Approaches- the HOW. Here you will investigate the variety of homeschooling approaches. You will find that most people use bits and pieces from a variety of approaches - textbooks, unit studies, Charlotte Mason, Classical approach etc . The approaches are not mutually exclusive from one another, rather you will find that they often overlap and as you learn how to start homeschooling, you will probably find that you like to teach in an eclectic way. 

Design it Your Way!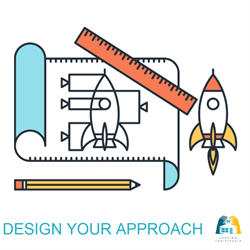 Step Five helps you Design Your Homeschool after considering Steps 1-4. You have spent time working out the goals for your family, decided on a course of study, investigated subjects and approaches and you can now plan how you will uniquely bring it all together.
In Step Five I have ideas on how to
and so on.
There are also tools to help you choose homeschool materials and resources that will help you flesh out your course of study in order to start homeschooling in your best possible way.

Organize Your Homeschool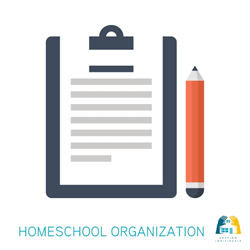 In Step Six, we arrive at The Details. Here you will write a more year-specific homeschooling program which includes your foundational statements, skills which will be taught and the materials you will use to achieve the goals. This Step includes how to record their learning experiences - writing weekly assignment checklists for your child and other ways. 
This Step Six of Homeschool Organization is the nitty gritty of schedules, checklist and any other organizational tools.

Find a Support Group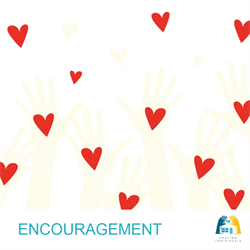 Step Seven is for you to find homeschool groups which support and encourage you. Here you will find a group which suits your religious convictions, your homeschooling approach, teaches subjects together such as a co-op situation, or just meets up socially for picnics. If you organize a homeschool support group, feel free to add your details in the homeschool groups page.
Those who are beginning homeschooling - may like to read advice I would give to my younger self... Beginning Homeschooling - How to step out in Confidence
Need some extra encouragement?  Check out homeschool encouragement articles here.
How to start homeschooling?  Begin here:
Welcome to all Homeschool Beginners:  Just follow the homeschooling guide here:
Step One:  Write your Educational Goals

Keep on Track Homeschooling E-zine.
Would you like some guided help to Keep on Track?
This free homeschooling E-zine, will provide you with practical advice and food for thought.
Keep on Track helps you to focus, keep motivated and strive towards your homeschooling goals.
What do you want you homeschool to look like?
What is your focus?
How will you achieve your goals?
How can you be effective without burning out?
How will you Design Your Homeschool?
Subscribe today  to Keep on Track  for a newsletter filled with tips, encouragement and support.