A Tribute to the wonderful Homeschool Mums I know ...

From my Thankfulness Blog - 31 Days of Thanks!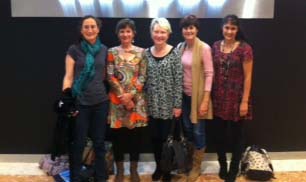 In our reading from Proverbs 12 this morning, I chose this verse as my favourite:

"Anxiety weighs down the heart,
    but a kind word cheers it up."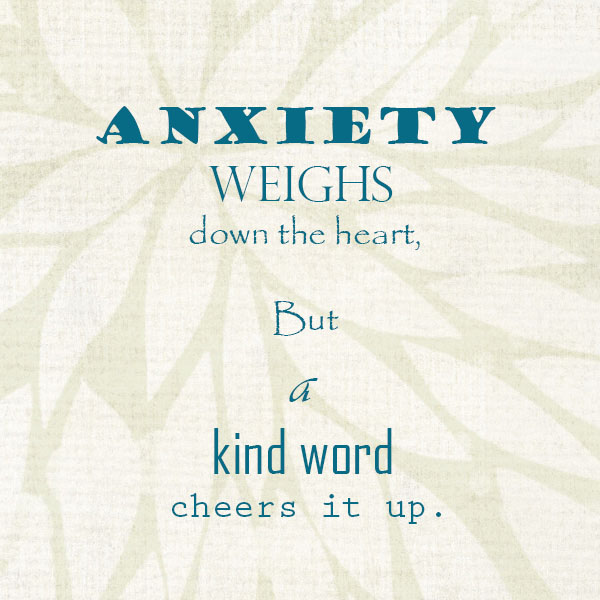 Every month, a group of homeschool mums meet together for encouragement. We use "Educating the Wholehearted Child" as a base for our discussions and we allow time to talk about how it relates to us as individuals and families. At times we find ourselves going off track – but always into interesting places – to grapple with ideas, to share our concerns, to ask for advice, to relate a funny story or to shed a tear.
I am writing this post as a tribute to those mums who come and share, learn, listen, grow, encourage and be encouraged, a few of whom you see in this photo.

2014 Yearly Review
Last night, at our final meeting for the year, each of us reviewed the year.
I wonder if you look at this past year and describe it as a great year, a positive year, a year of growth, a year of fulfilment or a year of disappointments, dissatisfaction, disinterest – a bit of a mess.
It's interesting how we assess things. For me, I assess whether it was good or bad according to whether or not my plans were achieved.
For this year, as many in the group would agree, I found that there were many distractions that I didn't ask for (the biggest contributor being the homeschooling Inquiry in NSW). (In reference to this, read my note as to why government authorities should see the Lego Movie.) This upset my personal homeschooling plans, created tension, took away my focus and so affected the whole family.  For me, I describe that as a bit disappointing.
Other mums commented on family tensions, discouraging comments, busyness of schedules, lack of enthusiasm, our lack of focus and how it affects our little ones and their discipline and diligence.
We assess our year as to whether or not they fitted the way we would have liked them to be. Did the circumstances in my life go the way I wanted them to?

Assessing my year and hoping for good things
It's not bad to hope for good things; It's good to dream, to plan, to hope.
But the ultimate reality is – despite all our good intentions and efforts,  we're not in charge.
We might think we are; We might act like we are; We might hope we are – but ultimately, we're not.
On our honeymoon in Cairo, we left out passports, baggage etc in a hotel room and went for a walk only to discover that when we thought we would go back, we realized we were lost. We were dropped off at our hotel the night before and so we had no real idea where our hotel was except that it was on the 6th floor of a building on top of other shops… We didn't speak the language and we didn't even know the name of our hotel.
We were lost. Lost in a huge city without any idea of what direction or path to take.
Someone who would be up above us with a bird's eye view (say in a helicopter) could see exactly where we ought to go. They could picture the whole scene and know what to do. 

This year was not a surprise to God
I need to remind myself of the fact that none of the things that occurred this year – the change in circumstances, the interruptions of life, the disappointments - none of these things are a surprise to God. He's actually the one in charge and so the things we think of surprises are not surprises to God at all. He's got the bird's eye view and is orchestrating events.
We plan, work hard and really hope that our plans will all turn out exactly as we want. There's nothing wrong with that, but I need to remember that God has the bigger picture in mind and wants to teach us things along the way.
Our greatest need is to find and rest in the thing for which we were created – which is a right relationship with God. We will not always understand what God is doing, and even if in our eyes, our plans are not working out according to our schedule and it may look like a mess – to God it's beautiful. We can only find true rest if we acknowledge that Someone is controlling all the details of our lives – for His own glory and for our good.

Anxiety weighs down the heart
Last night, each of us shared our anxieties and I seriously feel concerned about a lot of things. We discussed being misunderstood by families, by the public, by the media. I felt disappointed that my focus was away from my family and in the end feel like I neglected my main responsibility.
Others felt that they were too busy. Have we filled up our lives with unnecessary things? What should we take out?  What church activity can we drop?
Were there character issues we felt like we dropped or ignored hoping they would automatically go away.  Some expressed that since their mind was elsewhere – their children had learned to be distracted too.
Life is filled with challenges and perhaps being with our families and children day in and day out, 24/7 gives us an even more realistic view of the personal character issues we all need to work on.
God is orchestrating events. The course of this year was not a surprise to God. He's growing us, challenging us, making us aware of our need for dependence on Him.

But a kind word cheers it up
How good it is that when we are anxious, we have close Christian friends who cheer us up with kind words. Words that bring hope, words that give courage, words which point us back to God.
"Pleasant words are a honeycomb, sweet to the soul and healing to the bones." (Prov 16:24)

Thankyou God for homeschooling support groups and those who stand by, encourage, mentor, equip and help us to have a renewed vision to love, disciple and nurture our families.  
Thankyou to my dear, dear friends who say the kind and apt words when anxiety weighs down my heart!