Home school Kids
Are you still in your pajamas?
There's plenty of funny memes of home school kids and parents!  

The reason memes are funny is that they portray something which is unique to a certain group of people. It's true that at times, as home school kids - you'd feel somewhat unique and different. But I'd like to encourage you to think positively about that.  Although you might find it tough some of the time, (as it's hard to go against the norm), I think it's worth celebrating!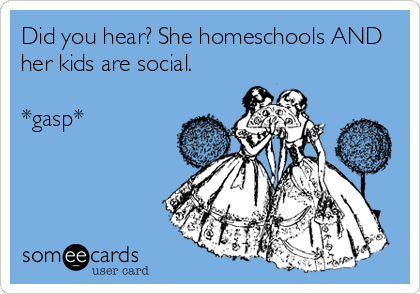 Home school kids hear the same questions again and again, like:
I bet you can wear you pajamas all day!
Do you have friends?
Why aren't you at school today?
Do you go out?

It might be annoying and frustrating to explain yourself, but it is also healthy to laugh at yourself  and not take yourself too seriously!
Here's some pics and a short description of home school kids just like you! Click on the picture to go to the description and the gallery view.

Home School Kids Gallery Pictures
Home School Kids
My name is Ben and I like organizing History Days. I have organized a World War I History Day and a Colonial and Revolutionary day. Also with our family we organized a Medieval feast. I also like making board games.

I am Genevieve and I'm 10. I love reading books and I am in a book club at our local library called "Reading Rampage". The two best books I have read so far are My Sister's a Popstar, by Kimberley Greene, and The Garbage King, by Elizabeth Liard.

My name is Ben and I love Books, Science, Sport, Climbing trees and Lego.
I have a family of 6 including myself. I have 2 brothers and a sister. My friends and I made a club called "Pirate Pig Lego Club" and we make up challenges and projects.

Hello, I'm James.I like Star Wars and Indiana Jones. I also like watching AfL. Go for Essendon!I read books 24/7. I am Homeschooled. I write lots of stories and I have made a Star Wars quiz of 100 questions.

I'm Talitha and I'm 7.I like reading, and I really like reading Narnia stories. I like adventure stories and mystery stories but sometimes I like stories when people invite other people and they have tea parties. I like Pippi Longstocking too.

I am Micah and I am nine years old. I like playing soccer and table tennis and I like playing roller-blade hockey.
I like games and these are my favourite games: UNO, Cards, Guess Who? and Trouble.

For my birthday I got a ski trip, but unfortunately the weather report said that there would be gale force winds nearing 125km/h and that it would be advisable to stay indoors and keep pets and children away from windows!

Hi my name is Lawson I live in NSW .....
I home school and it is the best type of schooling that you can possibly have!

My name is Joel and I am 11 years old. I like playing games with balls. I like playing with paper planes and I have made some really good ones. I like catching butterflies. I have caught the biggest butterfly in Sydney. I made my own net. This is our baby rabbit.

My name is Elijah, I am 8 yrs old. We are in our second year of homeschooling and its going pretty well so far. I liked school when I went but I like homeschooling better although my teacher can be pretty tough to please!

Have you been homeschooled?
Homeschool Kids tell us about your life!
We'd love to hear from you.
At the top of this page, you noticed the gallery of home school kids.
If you'd like to join the gallery - tell us a little about yourself in the box below - your family, home school life, your hobbies, fav subjects, sports, projects you have loved doing.
Add a cool photo of yourself or your home school family!

Even... make a funny homeschool meme!
I'd love to add it to the gallery and promote your work right here and on social media.
If you want to keep on writing - and make a mini-site - just send me a note via my contact page.

Hey Kids
Build a page or
Build your own mini-site!
Tell us about yourself - your favourite activities, hobbies, projects, sports, ideas, plans and your family!
What Other Visitors Have Said
Click below to see what your visitors have said about your page.....

Where to from here?