Homeschool Groups - SA, Australia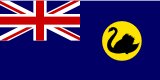 If you are homeschooling in South Australia and looking for a homeschool support group, you are on the right page.
Local homeschool support groups meet to provide a place for support and encouragement.
This page is designed to help you find a local homeschool support group as well as other information providing government requirements for homeschooling in South Australia.
If you run a homeschool support group, (either according to location, special interests, religious convictions, a co-op or casual picnics) and would like your group to be listed, please enter your details on this Homeschool Groups Directory page. This will be greatly appreciated by new home educators looking for support on what can sometimes be a lonely road. Thanks.
Home Education Registration South Australia
Home Education Registration South Australia
In South Australia compulsory school aged children, must be enrolled in and attend a school. Parents or guardians can take the legal responsibility to educate their children at home.
There is no formal provision for home education, however a student can be exempted from the attending a school by the Minister for Education.
To register for homeschooling in South Australia, you will need to show evidence of your ability to provide:
an Australian Curriculum aligned learning program appropriate to the needs and ability of the child, including strategies to monitor student progress and achievement
adequate resources to support the learning program
a suitable learning environment
opportunities for social interaction.
Information about the eight learning areas of the Australian Curriculum which need to be addressed can be found at www.australiancurriculum.edu.au.
The Australian Curriculum should be modified and adapted for students with learning difficulties and special needs.

Homeschool Groups in SA, Australia
---
Where to from Here?