Australian Homeschooling Support Groups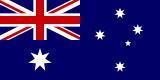 As Australian home educators, finding local homeschooling support groups will give you the encouragement, help and network which you will benefit from as you educate your children at home. Here you will find local support groups in Australia. If your group is not mentioned, please add it to the Support Group Directory.
These pages include registration details for each state as well as support group details.
The Home Education Association Inc. (HEA) has been formed to support, promote and encourage the practice of home education in Australia.
Check out these other Australian Homeschooling links:
Where to from here?