Primary Language Lessons - Homeschool Language Arts Resource
by Michelle-Downunder Literature 
(Newcastle.NSW)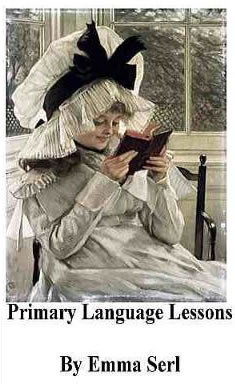 Have you used Primary Language Lessons by Emma Serl? Tell us what you think.
Primary Language Lessons by Emma Serl
I had been hunting around for a good homeschool language arts resource that suited the Charlotte Mason method then I stumbled across Primary Language Lessons, originally published in 1911 by Emma Serl. 
I immediately took to it. I liked its gentle style. The variety was interesting but not dumbed down with busy work. It gave my children something to think and write about. The picture studies were also delightful. It also has conversation, observation and simple grammar lessons.
At Downunder Literature we decided to republished this classic text as an ebook and give it an Australian flavour. Our eBook edition is an adapted version from Emma Serls', 1911 American edition. Some changes have been made to include Australian content, spelling,punctuation and art work. 
This resource is for grade 2-3 children and aims to get children into the habit of speaking and writing the English language correctly. 
At the Downunder Literature website you can download the first 13 lessons for free.
This resource is still popular amongst homeschoolers today because it has a holistic approach to language arts.
How have you used this curriculum?
Sometimes it is really hard to work out what is the best homeschooling curriculum for your family.

Tell us how you used this curriculum.

Show us an example of a project you created using this curriculum. How did you mould and integrate this curriculum in your family? Will you continue to use it?.... Your answers will help another homeschooling family make a curriculum choice!
Where to from here?