Home school Kids
Are you still in your pajamas?
There's plenty of funny memes of home school kids and parents!  

The reason memes are funny is that they portray something which is unique to a certain group of people. It's true that at times, as home school kids - you'd feel somewhat unique and different. But I'd like to encourage you to think positively about that.  Although you might find it tough some of the time, (as it's hard to go against the norm), I think it's worth celebrating!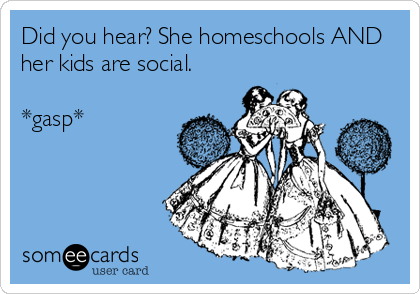 Home school kids hear the same questions again and again, like:
I bet you can wear you pajamas all day!
Do you have friends?
Why aren't you at school today?
Do you go out?

It might be annoying and frustrating to explain yourself, but it is also healthy to laugh at yourself  and not take yourself too seriously!
Here's some pics and a short description of home school kids just like you! Click on the picture to go to the description and the gallery view.

Home School Kids Gallery Pictures
Facts about home school kids and home education!
Here's some fascinating facts on how home school kids compare to kids from America's public school system.  This is an education system that produces smart, mature students and it's no wonder that homeschooling is growing in many countries around the world.

Created by:
CollegeAtHome.com
Have you been homeschooled?
Homeschool Kids tell us about your life!
We'd love to hear from you.
At the top of this page, you noticed the gallery of home school kids.
If you'd like to join the gallery - tell us a little about yourself in the box below - your family, home school life, your hobbies, fav subjects, sports, projects you have loved doing.
Add a cool photo of yourself or your home school family!

Even... make a funny homeschool meme!
I'd love to add it to the gallery and promote your work right here and on social media.
If you want to keep on writing - and make a mini-site - just send me a note via my contact page.

Hey Kids
Build a page or
Build your own mini-site!
Tell us about yourself - your favourite activities, hobbies, projects, sports, ideas, plans and your family!
What Other Visitors Have Said
Click below to see what your visitors have said about your page.....

Where to from here?