Homeschool Kids- Talitha's Tales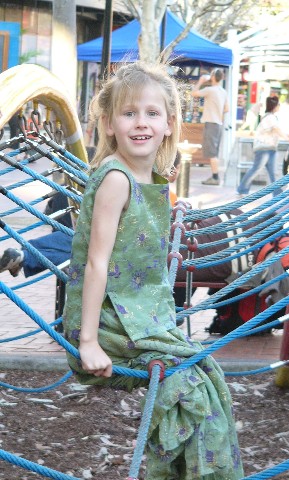 Here I am in Sydney
I am seven and I wanted to make a page on my mum's website (my mum made this whole website).So I made a mini website, which I think is a great idea for homeschool kids to add their own writings. I have 5 brothers and I am the only sister.
I like reading, and I really like reading Narnia stories ,I like adventure stories or mystery stories but sometimes I like stories when people (in the story) invite other people and they have tea parties and sometimes I like funny stories like Pippi Longstocking, so I really like all sorts of stories.
I like craft too,
I also like playing outside and I like climbing trees.
If you are Talitha, add another page below.
If not, and you'd like to add a page... go to the Homeschool Kids Gallery and create your page or mini-gallery!
Check out Talitha's Writing's here.
More of Talitha's Tales
Click below to see more writing by Talitha!

Where to from here?