Homeschool Freebies  and Giveaways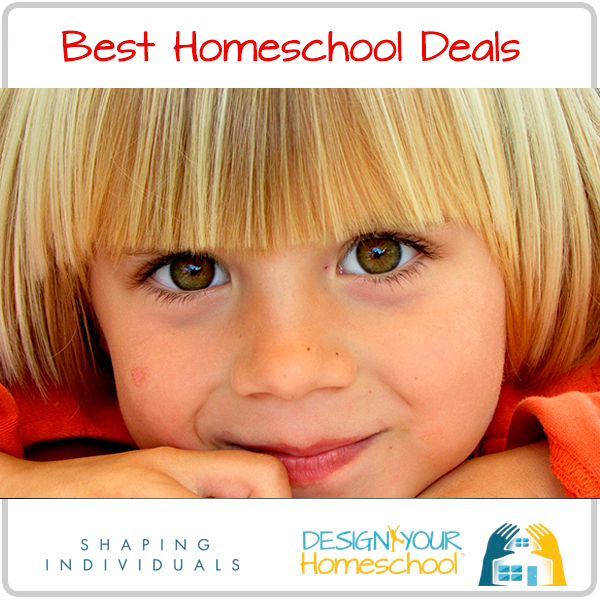 More Resources to focus on the Heart of Homeschooling

Great Homeschool Deals - Cyber Sale
Lesson Planet Sale!
HUGE Savings at LessonPlanet.com!
Save 45% off Cyber Monday!
Click through on provided URL and discount will be automatically applied at check out - discount valid until 11/28-11/28. ONE DAY ONLY
Special Subscriber Deals on Now!
If you are a subscriber to Keep-on-Track, my homeschooling ezine, you will have found out about the latest special!  If not, subscribe today .. to find out what's new!

My Favourite Homeschool Inspiration
This is our Homeschool Freebies and Giveaway page;  It lists the current competition and ways you can win or earn all sorts of wonderful resources that your family will enjoy.
What do the competitions involve?  Sometimes I ask you to enter via a Rafflecopter competition and spread the word with Twitter or Facebook.  Other times, I ask you to add a Curriculum Review or a Homeschooling Idea;  We've had Web Hunts where you have scoured through my website to find answers and I've given away heaps of e-books to those who answered a questionaire at one stage. 
So, there are varied ways to enter and competitions/ games to play that suit different people.  I hope you join in.
Need more Homeschool Encouragement?
Have you seen my Journey Cards?  Set 1 - Learning in Freedom is out now!

Learning in Freedom Journey Cards
Your Special Delivery of Encouragement!
Buy the Learning in Freedom Set of Journey Cards - Introductory Price $10 (including postage)
Buy here for $10
Some Past Competitions and Homeschool Freebies

This page contains my personal opinion about products I have enjoyed myself in our homeschool. They contain affiliate links, and if you purchase through them I receive a small commission. See my Affiliate Disclosure link on the top right of each page.

We've had many competitions over the years including $50 gift vouchers from Amazon or Christian Book, Ebooks from CurrClick  and a number of other wonderful teaching E-books and  homeschooling resources including games, books to read aloud, books to encourage and inspire.   Check out some of the great past gifts!