HOME

›
EXTRAS / Homeschool Giveaways
Homeschool Freebies  and Giveaways
More Resources to focus on the Heart of Homeschooling

One of the very best homeschooling books I have mentioned and studied over and over is "Educating the Wholehearted Child" by Clay and Sally Clarkson. Numerous times, you would have seen me mention this book on my site and we have discussed it in our homeschool mum's study group for years.
This week it's our homeschool freebie!!

Giveaway Ended! 
Missed the last giveaway?

 

Educating the WholeHearted Child
Congratulations Renata for winning Educating the Wholehearted Child.

More Homeschool Deals happening right now!
This is the time to stock up for the next year as there are so many homeschooling deals around. Here's a few of my top picks. They're not freebies - but they're great deals!

Compass Classroom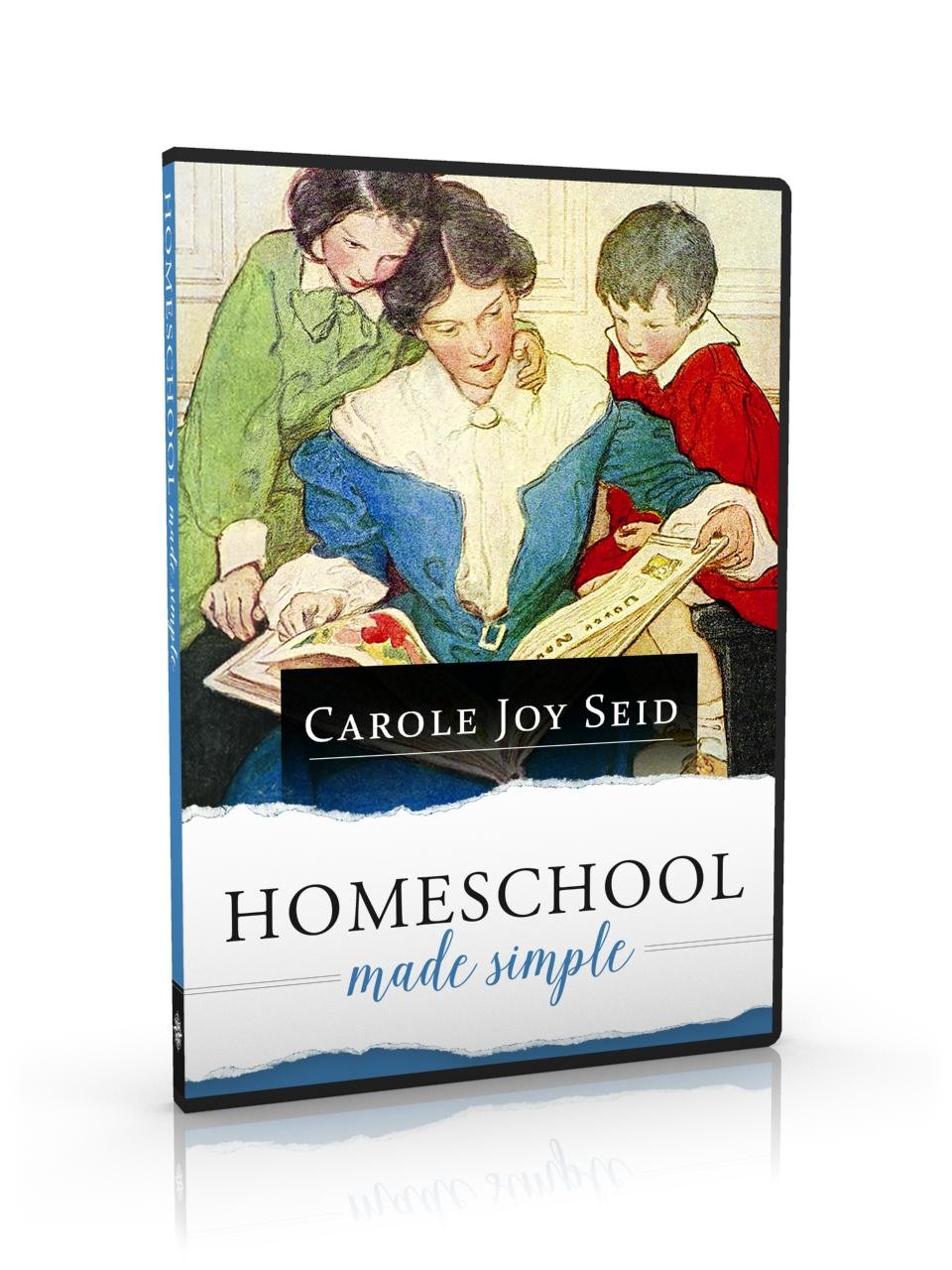 I just love Compass Classroom materials, so I want to share some of their best products.
One I'm really love the look of is Homeschool Made Simple with Carol Joy Seid . This is a new series designed especially for homeschool parents. Carole Joy Seid has almost 30 years experience teaching thousands of moms and dads a literature-based approach to homeschooling.

Compass Classroom have excellent materials and I highly recommend WordUp - such a fun vocab show!
Dwane Thomas stars in this zany new show teaching Latin and Greek roots, as well as hundreds of English words.

Visual Latin  - really excellent material also by Dwane Thomas.
Economics - a wonderful video series which we tied in with Biblical Economics.

Have you heard of Craftsy?
Craftsy is a site where instructors have set up numerous courses to teach all sorts of craft.

So, if you'd love to learn a craft, join a class and your kids can join you at the kitchen table as you learn it with them.

There is a huge selection available.

Circle Time by Preschooers and Peace!
Circle Time is our fabulous, all-ages-are-welcome, group teaching time that allows us to pray together, laugh together, and get to the subjects we often run out of time for.

Although I didn't call it "circle time" - that in essence is what it was.  A time for the family to do things together - such as memorizing, reciting poetry, reading aloud, praying, Bible study, hymn studies etc.. Whatever you'd like to do as a family. A great way to start the day!

SQUILT- Music Appreciation Curriculum
| | |
| --- | --- |
| | What a wonderful way to teach your children about beautiful music.  Super Quiet Uninterrupted Listening Time is the vehicle to do that! Teach how to listen, teach what to listen for. Mary Prather describes it in more detail in the video below. You can now buy all 4 volumes for $45. |
Well - there's my top pick Homeschool Deals! Enjoy..
And if you've read this far down the page - send me what you're kids have been doing or plan to do and we'll make it look like a fancy "curriculum plan." (especially for the newbies who are anxious...)

Requesting:  Homeschool Curriculum Plans
Inspire Us!

Inspire us! What have you been doing with your family?

What is your Homeschool Curriculum Plan for your 8 year old? your 5 year old? for your 15 year old? Please fill in the form below .. and let us know what you've done or what you plan to do.

When you first begin to homeschool - you just don't know exactly what to do. It can be a bit scary choosing resources for the first time - so please give some one else a hand by showing them your Homeschool Curriculum Plan.

Please describe the age of your child, the subjects and what you intend to use.

You can add a photo if you like - of your child / your family / a project ...

Also, if they are doing a class or are learning how to juggle or ride a unicycle or doing a pottery workshop .. let us know!

Add your homeschool curriculum plan here.


Example Plan: Kinder

Bible: Listen to the Bible CD. Use "A Year with your Children through the Bible" as a devotion.

Math: Math puzzles, lego building, number games using ...; Dice games, Real life problems, Math U See blocks, Skip counting, Singapore Maths 1

History, Reading and Writing: Reading Living books from Tapestry of Grace. Oral narrations; Copying words and sentences from the oral narrations, Drawing pictures, colouring maps;

Phonics and Spelling: Beginning LEM Phonics - learning to read and spell Wordlist K with workbooks;

Science Reading and Writing: Nature Walks, Oral narrations from nature walks; Observation - drawing pictures, colouring; Christian Liberty Nature Readers; Reading about Australian animals;

Art: Looking at Art History of the Time period. Copying the Artists from "Discovering Great Artists" and "Meet the Masters." Combine this with history studies.

Literature: Listening to books being read (historical fiction in the time period/ literature according to age level - Use ChristianBook Reading lists as a base.

This is our Homeschool Freebies and Giveaway page;  It lists the current competition and ways you can win or earn all sorts of wonderful resources that your family will enjoy.
What do the competitions involve?  Sometimes I ask you to enter via a Rafflecopter competition and spread the word with Twitter or Facebook.  Other times, I ask you to add a Curriculum Review or a Homeschooling Idea;  We've had Web Hunts where you have scoured through my website to find answers and I've given away heaps of e-books to those who answered a questionaire at one stage. 
So, there are varied ways to enter and competitions/ games to play that suit different people.  I hope you join in.
Some Past Competitions and Homeschool Freebies

We've had many competitions over the years including $50 gift vouchers from Amazon or Christian Book, Ebooks from CurrClick  and a number of other wonderful teaching E-books and  homeschooling resources including games, books to read aloud, books to encourage and inspire.   Check out some of the great past gifts!