Homeschool Freebies and Giveaways: Sale Ended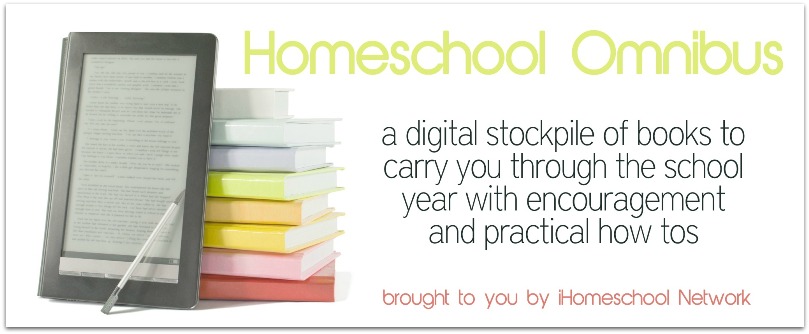 August 20-25:  iHomeschool Network Omnibus 2013
Amazing!  Just over 5 days - on the 20th-25th of August, you can purchase a digital library of over 90 books from well known homeschool authors valued at $590 for only $25.
The sale will begin at 12:01am ET on Tuesday, August 20, 2013 and end at midnight on Sunday, August 25, 2013.  

 90 Amazing Homeschool Resources!
Included in the 90 Ebooks - are digital resources written by homeschool mothers who know what it means to live homeschooling;  These are practical ebooks from making schedules to homeschooling little ones, including hands on academic ideas as well as living life in the kitchen! 
I have included a few of my ebooks in this bundle, and knowing how expensive homeschooling can be - we have offered 590 ebooks at a ridiculously low price of $25.00
The ebook download links will be available until the 2nd of September, so once you have bought the huge collection - download all the ebooks on to your device ... and enjoy them through the whole year!
Enjoy your Bundle!
---
What's on this page? 
This is our Homeschool Freebies and Giveaway page;  It lists the current competition and ways you can win or earn all sorts of wonderful resources that your family will enjoy.
What do the competitions involve?  Sometimes I ask you to enter via a Rafflecopter competition and spread the word with Twitter or Facebook.  Other times, I ask you to add a Curriculum Review or a Homeschooling Idea;  We've had Web Hunts where you have scoured through my website to find answers and I've given away heaps of e-books to those who answered a questionaire at one stage. 
So, there are varied ways to enter and competitions/ games to play that suit different people.  I hope you join in.
Ended:
July:  Get Organized and win a Homeschool Planner

| | |
| --- | --- |
| | If you are keen to get organized in your homeschooling, you will love my Keep On Track Homeschool Planner.  To be a part of this competition, you need to add one idea on how Homeschooling Benefits you and your family.  What do you really love?  Why did you begin to homeschool?  Add a reason on the Benefits of Homeschooling  page,  add what keeps you going and add a photo!  It doesn't have to be serious!  Do your kids like to homeschool because they can stay in their 'onesie' all day?  Take a photo! and add your 300 words (or more)!    It's fun to join in! |
Some Past Competitions and Homeschool Freebies

We've had many competitions over the years including $50 gift vouchers from Amazon or Christian Book, Ebooks from CurrClick  and a number of other wonderful teaching E-books and  homeschooling resources including games, books to read aloud, books to encourage and inspire.   Check out some of the great past gifts!