Homeschool Freebies  and Giveaways 
HOME

›
EXTRAS / Homeschool Giveaways
More Resources to focus on the Heart of Homeschooling

More Homeschool Deals 
This page contains my personal opinion about products I have enjoyed myself in our homeschool. They contain affiliate links, and if you purchase through them I receive a small commission. See my Affiliate Disclosure link on the top right of each page.

$25 OFF NotebookingPages Lifetime Membership!
Now through Friday, Jan. 29th:
Save $25 on Notebooking Pages
LIFETIME Memberships!
The Notebooking Pages LIFETIME Membership collection makes notebooking SIMPLE, BEAUTIFUL, and DO-ABLE while keeping busywork, boredom, and burnout at bay.
Membership Features and Benefits
You have unlimited access to the complete notebooking pages collection.
... There is NO hurry to download everything. You never lose access! Use your pages with your children AND grandchildren.
You receive 1000s of topical pages and designs.
... Your children can always find just the right notebooking page to complement their study, creative style, or mood that day.
You receive notebooking pages designed to work with any size family.
...Notebooking Pages publisher, Debra Reed, has 10 children with various biological backgrounds, traits, learning strengths and weaknesses. She designs pages with them in mind! Without a doubt, these will work for a WIDE variety of children.
You receive pages with varying amounts and types of line styles/widths.
...You can use them with your very young AND mature writers K-12.
And probably the BEST feature and benefit ...

You receive ALL current PLUS all FUTURE notebooking pages. Your membership grows with value, options, & topics every year!
LIFETIME Membership Bonus #1

Sign up today and receive ...
12 months FREE access to the notebooking web-app
The Notebooking Publisher™
Great for moms, teens and high schoolers!
LIFETIME Membership Bonus #2

Sign up today and receive ...
$100+ bundle of gifts from membership sponsors . . . Homeschool planning/planner resources, copywork, unit-studies, art & music studies, Bible curriculum, nature studies, & more!


This is a SUPER discount on
Notebooking Pages LIFETIME Memberships
... don't miss out!

Save $25 by visiting the link below!
http://notebookingpages.com/memberships-2016winter
Get ALL current & future notebooking pages, PLUS $100+ homeschool e-bonuses, PLUS 12 months access to the notebooking web-app!
Great time to stock up with Craftsy Supplies
Craftsy is a site where instructors have set up numerous courses to teach all sorts of craft.

So if you have some creative fingers in the family, this is a great time for you! You can get up to 50% off supplies at Craftsy right now - on art supplies, fabric, yarn, baking tools and more. 
Well - there's my top pick Homeschool Deals! Enjoy..
And if you've read this far down the page - send me what you're kids have been doing or plan to do and we'll make it look like a fancy "curriculum plan." (especially for the newbies who are anxious...)

Still Requesting More Homeschool Curriculum Plans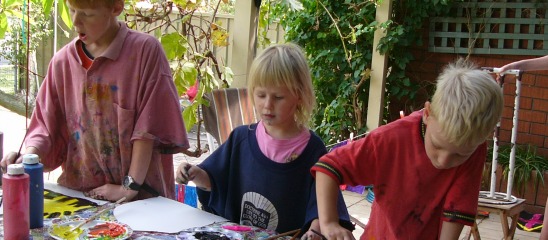 Inspire Us!

Inspire us! What have you been doing with your family?

What is your Homeschool Curriculum Plan for your 8 year old? your 5 year old? for your 15 year old? Please fill in the form below .. and let us know what you've done or what you plan to do.

When you first begin to homeschool - you just don't know exactly what to do. It can be a bit scary choosing resources for the first time - so please give some one else a hand by showing them your Homeschool Curriculum Plan.

Please describe the age of your child, the subjects and what you intend to use.

You can add a photo if you like - of your child / your family / a project ...

Also, if they are doing a class or are learning how to juggle or ride a unicycle or doing a pottery workshop .. let us know!

Add your homeschool curriculum plan here.


Example Plan: Kinder

Bible: Listen to the Bible CD. Use "A Year with your Children through the Bible" as a devotion.

Math: Math puzzles, lego building, number games using ...; Dice games, Real life problems, Math U See blocks, Skip counting, Singapore Maths 1

History, Reading and Writing: Reading Living books from Tapestry of Grace. Oral narrations; Copying words and sentences from the oral narrations, Drawing pictures, colouring maps;

Phonics and Spelling: Beginning LEM Phonics - learning to read and spell Wordlist K with workbooks;

Science Reading and Writing: Nature Walks, Oral narrations from nature walks; Observation - drawing pictures, colouring; Christian Liberty Nature Readers; Reading about Australian animals;

Art: Looking at Art History of the Time period. Copying the Artists from "Discovering Great Artists" and "Meet the Masters." Combine this with history studies.

Literature: Listening to books being read (historical fiction in the time period/ literature according to age level - Use ChristianBook Reading lists as a base.

This is our Homeschool Freebies and Giveaway page;  It lists the current competition and ways you can win or earn all sorts of wonderful resources that your family will enjoy.
What do the competitions involve?  Sometimes I ask you to enter via a Rafflecopter competition and spread the word with Twitter or Facebook.  Other times, I ask you to add a Curriculum Review or a Homeschooling Idea;  We've had Web Hunts where you have scoured through my website to find answers and I've given away heaps of e-books to those who answered a questionaire at one stage. 
So, there are varied ways to enter and competitions/ games to play that suit different people.  I hope you join in.
Some Past Competitions and Homeschool Freebies

| | |
| --- | --- |
| House Cleaning Schedule Ebook | |
We've had many competitions over the years including $50 gift vouchers from Amazon or Christian Book, Ebooks from CurrClick  and a number of other wonderful teaching E-books and  homeschooling resources including games, books to read aloud, books to encourage and inspire.   Check out some of the great past gifts!