Ideas for Homeschooling Unit Studies
Related Pages
There are some wonderful ideas for homeschooling unit studies. So, how do you choose and find the best unit study idea?
First, choose the broad homeschooling subject area.
Second, brainstorm the unit study idea with questions.
The choice is virtually limitless.
Below you will find ideas which you can develop into a variety of homeschooling unit studies. 
Historical Themes
Time Period Ideas
Creation
Ancient Israel
Ancient Egypt
Ancient Greece
Ancient Rome
Middle Ages
The Renaissance
The Reformation
Early Modern Period
Modern History (1900's)
Historical Characters
Really the list is endless here. It should include charactersfrom a variety of countries for different reasons- artists/ poets/ conquerors/ missionaries/ scholars and so on. Here you can study the characters which have shaped the world we live in today.
Science Themes
Scientists
Johannes Kepler
Robert Boyle
Isaac Newton
Carl Linnaeus
Leonhard Euler
Archimedes
Samuel Morse
Louis Pasteur
George Washington Carver
Wilbur and Orville Wright
And MORE
Inventions
The Steam Engine
The cotton gin and textile machines
The Mill
The Printing Press
The Pulley
Trains
Engines
Machinery in the Mines
Barbed Wire
The computer AND MORE
Science Topics
Topics chosen from the Scientific Divisions:
Life Science- Animals
Life Science- The Human Body
Life Science- Plants
Earth Science- Geology
Astronomy- Sun, Moon, Planets
Chemistry- the Building blocks of matter
Physics-Energy and Motion
And MORE
Literature Themes
Book Study
The Lion, the Witch and the Wardrobe.

Charlotte's Web

Milly, Molly, Mandy

Winnie the Pooh

Fables from around the World

Across Five Aprils

A Tale of Two Cities

Pride and Prejudice

All Quiet on the Western Front

Tall Tales

And MORE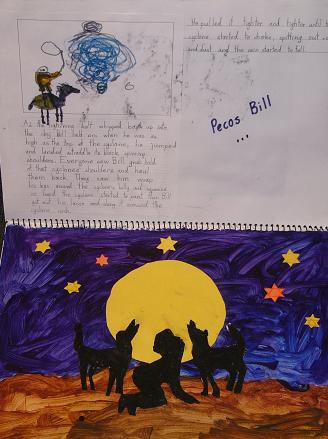 Creative Writing
Making Books
Poetry
Drama
Stories from around the World
Newspapers
And MORE
Themes in Literature
Love
Sacrifice
Friendship
War
Injustice
Character Building Themes
Character Traits
Biblical Themes
Biblical Character
Jesus
Moses
David
The Judges
Samuel
Paul
The Disciples
The Women of the Bible (Mary, mother of Jesus, Mary and Martha, Ruth, Esther, Eve, Rahab and so on
Biblical Themes
Creation
Fall
Promise
Redemption
Judgement
The New Heaven and Earth
The Bible -how it came to us; Divisions in the Bible
Word Studies/ Topical Studies
Theme of Saviour in Old and New Testament
Names of God
What the Bible says about marriage
What the Bible says about sexual relationships.The Judges
What the Bible says about money.
Interest Themes
You may choose one or more of each theme per year. If you plan in advance, you can sketch out a broad overview and cover important topics that way. If you plan a general outline for a few years in advance, you can make sure you cover the time periods and also study Science Units from each Division.
This is a selection of Unit Study Topic Ideas. Yet, the list is as endless as your own imagination or that of your children. 
Enjoy the journey of exploring a unit study topic together!