Homeschool Kids - Micah's Mini Site
By Micah,
Sydney, NSW, Australia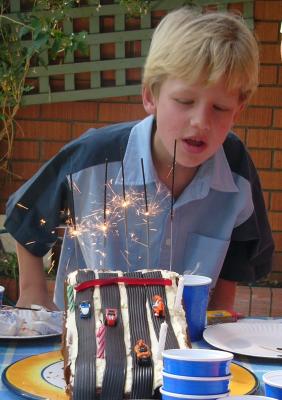 My 9th Birthday!
I am nine years old. I like playing soccer and table tennis and I like playing roller-blade hockey.
I like games and these are my favourite games:
UNO
Cards
Snakes and Ladders
Things that Swim
Guess Who?
Trouble
If you are Micah, build another page below.
If you are not Micah, make your own Homeschool Kid's Gallery page!
Go to Homeschool Kids Gallery Page Now!
Check out Micah's Mini-site Here!


Add another page, Micah.
Micah, What would you like to add to your mini-site? What have you been doing? Tell us about your favourite book or game or subject you like to study.

Make your mini-site grow right now.....
Make it happen!
Micah's Mini-site
Click below to see more writing by Micah.

Where to from here?