Building a Toy Hovercraft
by Micah
(Australia)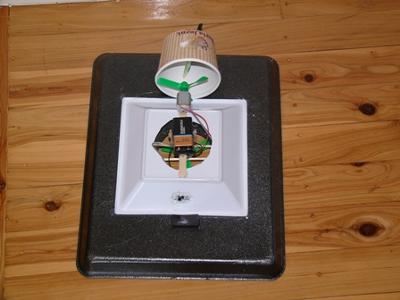 My hovercraft -top view
I learnt how to build a hovercraft from a website called supercharged science. I love building things, I thought it would be pretty cool having a home made hovercraft.

You need things like: wood skewer, popsicle sticks, 2 3V DC motors, a 9V battery, propellers and a few more things which we had in the Supercharged Science Kit.

The hovercraft is very light. I needed to go to the butcher to get a large foam tray. When I turn it on, it makes quite a lot of noise and it hovers and goes forward.

At first I did not have the right size cup and so it slid across the ground and it was like it was drifting in circles.

Here is a video of the hovercraft gliding along our wooden floor.



More easy Science experiments that we love.