Homeschool Art Lesson Plans - Get Messy!
Find homeschool art lesson plans and ideas on this page and add your own homeschool art project ideas. Add it below!
Get creative with art lesson plans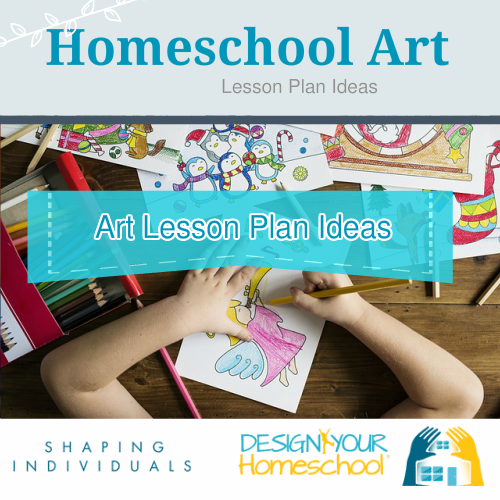 As homeschooling parents, we want to see our children express themselves creatively. For some children it is purely natural and our job is to refine their inate art skills.
For some children, we need extra homeschool art ideas! If you haven't seen the Art Sitemap page yet on my website, you might find that a good place to start. It lists ways to teach art, ways to develop art techniques, different elements of art and different homeschool art curriculum such as Barry Stebbing, Artistic Pursuits etc.
Some children like it when we are more directive and explore a varied selection of art techniques to capture their interest and spark their creative juices.  We might need to put the chalk pastels in their hands and let them know it is okay to get their hands dirty. Touching and moulding clay, cutting out shapes, using a glue gun or working with crayons might come completely natural to some - but others may need a bit of coaxing and encouragement.

Below are some free art lesson plans and websites, quality homeschool art courses and online drawing lessons as well as homeschool lesson plans added by homeschool families just like you.
Free art lesson plans
It is always great when you stumble across a site that you know is going to help homeschool families.  Here are some art sites which include art lesson plans useful for a variety of ages.
Deep Space Sparkle Art Lesson Plans
These lesson plans are grouped according to grade level, subject and artistic technique. They are clearly explained art lesson plans and often include a video and a downloadable PDF worksheet.  View Deep Space Sparkle here.
Artists Notebooking Pages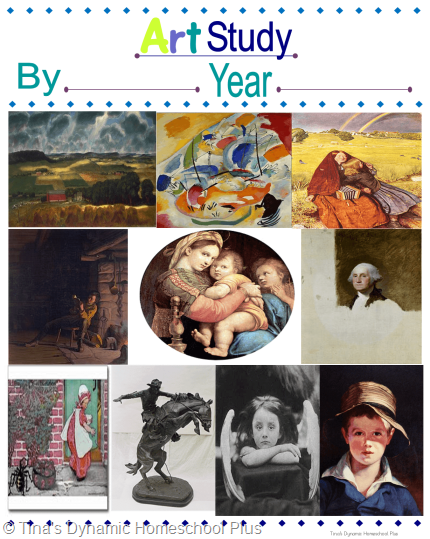 Tina from Dynamic Homechool Plus has created some art lesson notebooking pages which are a sets of notebooking pages for different artists.. 

Focussing on one artist per month and soaking in their work suits those who like to use the Charlotte Mason approach to homeschooling. 
NotebookingPages.com has a range of pages which can be used as you study artists in their time period.
Incredible Art Department Lesson Plans
In this section are hundreds of free art lessons from preschool through the college level. The vast majority of lessons include images and examples. You can add to the site and view art lesson plans for pre-school to college level students. View lessons from Incredible Art.

National Gallery of Art Lesson Plans
These lesson plans are created by the National Gallery of Art.  These lesson plans are based around art works from the gallery and created for a range of ages.
Schoolhouse Teachers Art Courses
SchoolhouseTeachers.com has a huge array of Art courses for different aged children. If you have a subscription to SchoolhouseTeachers - your whole family can take any or all of the courses for the year! 
Here's a few you might like: 
Mark Kistler drawing art lessons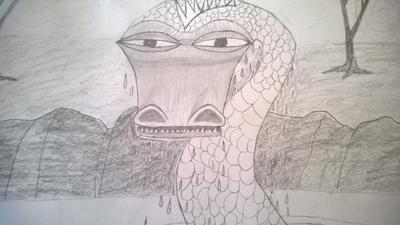 We have really enjoyed learning art with the Mark Kistler videos. 
He has a whole range on You Tube for free and you can also subscribe to his online art lessons.

Not only is his art work great and inspiring, but it is also very entertaining. We love his imaginative stories he creates as he draws. He talks all the way through his videos - it's quite funny!

We like to do one art lesson a day and the first child downstairs gets to choose which lesson we do.  Above is one of Mark Kistler's videos you find on You Tube: 

Meet the Masters homeschool art lesson plans
One homeschool art curriculum which we have enjoyed using for some of our children is "Meet the Masters." Meet the Masters is easy to teach with interactive questions and multi media content.  It is a step-by-step curriculum which is structured for different ages with three  levels of learning. It covers 35 Masters that will engage young artists by teaching the world of Art history with hands-on learning.  It is fully online and downloadable.  You can buy single tracks and bundled tracks for different ages. Very handy so you can test it out without needing to buy the complete art curriculum.
Some fun extra art lesson plans
Keen to see what others have done? Be inspired with these homeschool art lesson plans below!

Bringing out the creative talent
in your child.
What Art Activity or Idea motivates your child to be creative?
Inspire us with an Art project that worked in your home!
What Other Visitors Have Said
Click below to see contributions from other visitors to this page...

Where to from here?