Example of Homeschool Schedules
Do homeschool schedules work for you?
Everyone is different and the way your day runs will be completely different to another family, with different children, ages, needs and goals.
But, at times, we wouldn't mind a glimpse of what others do - what homeschooling looks like in their home.  So, here are some examples of homeschool schedules.
They won't all work for you;  Some schedules may be way too busy;  Some may be way too relaxed!
To give you some ideas, you will firstly see some images of homeschooling schedules and at the bottom of the page you can read about how others plan their homeschool day.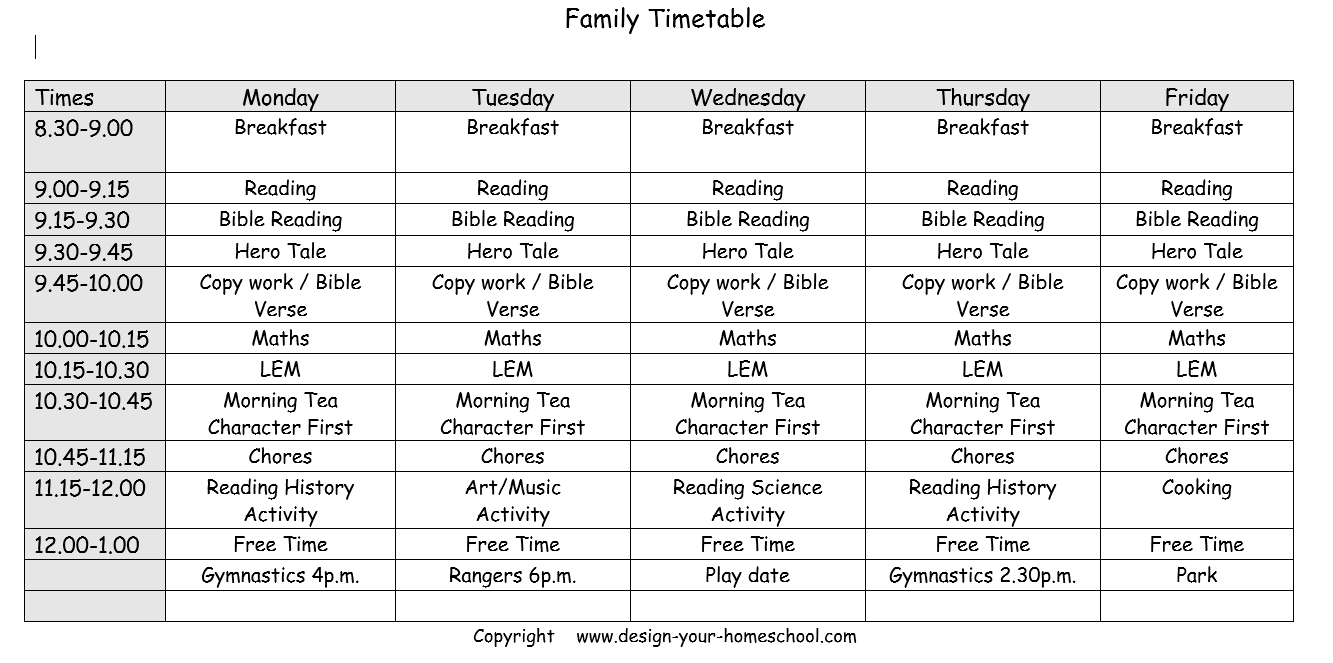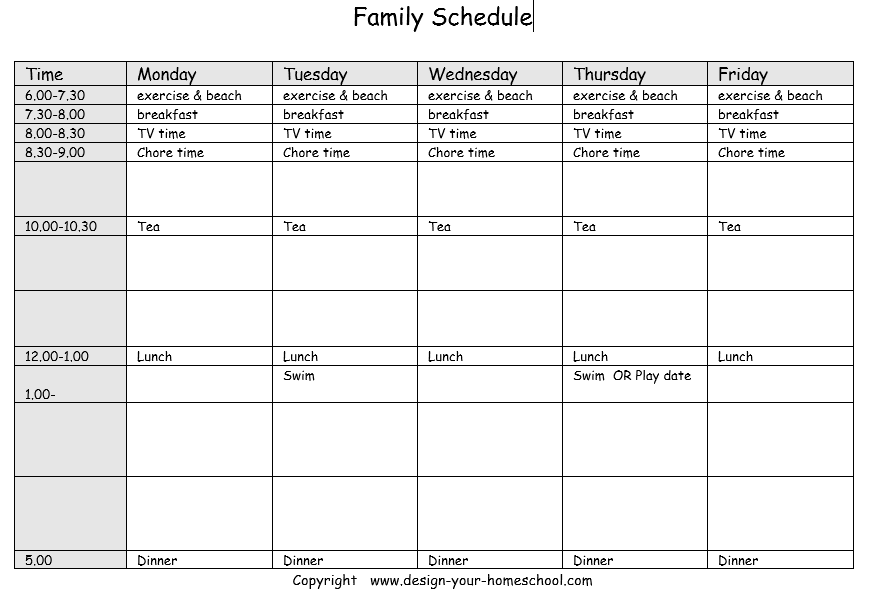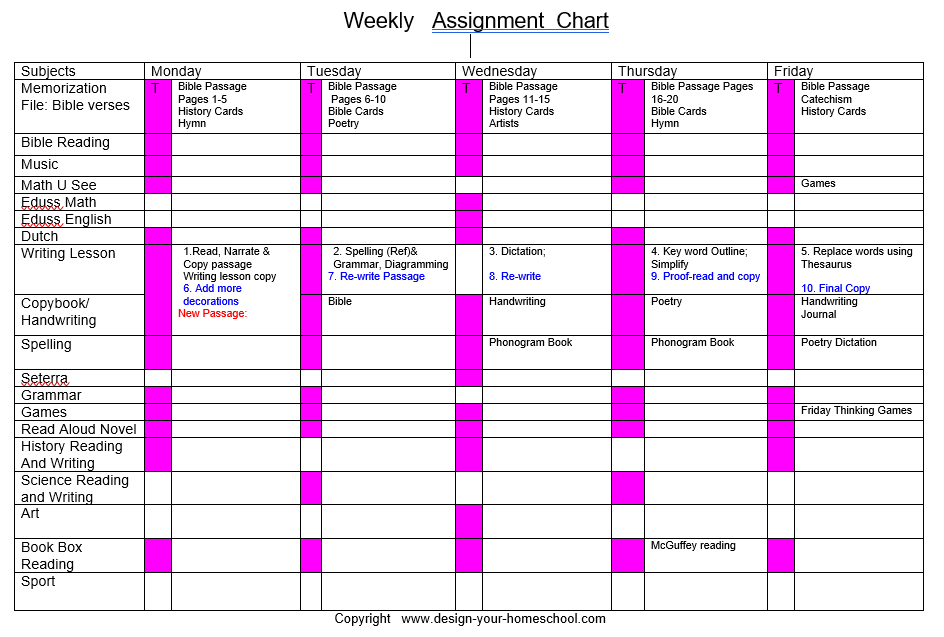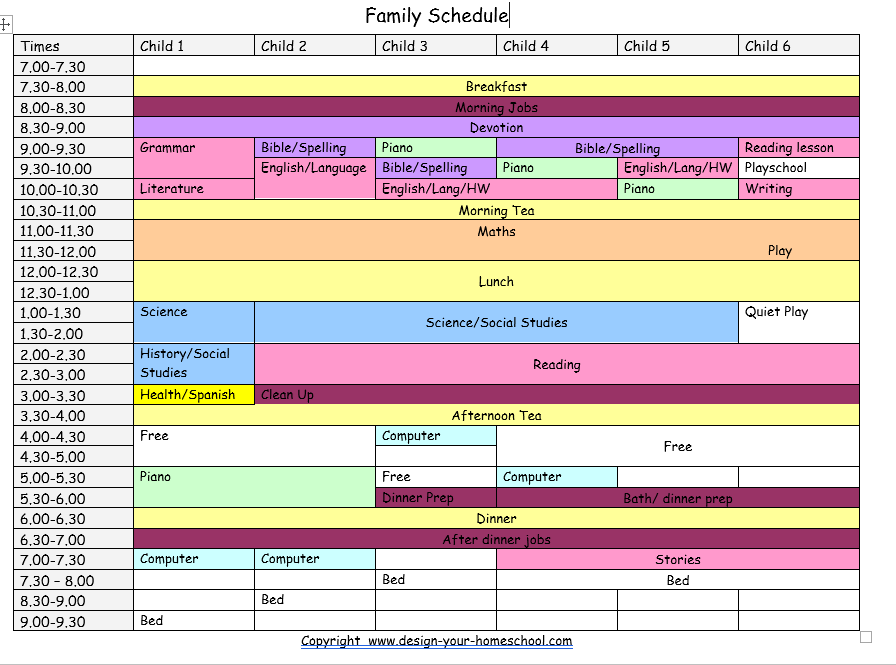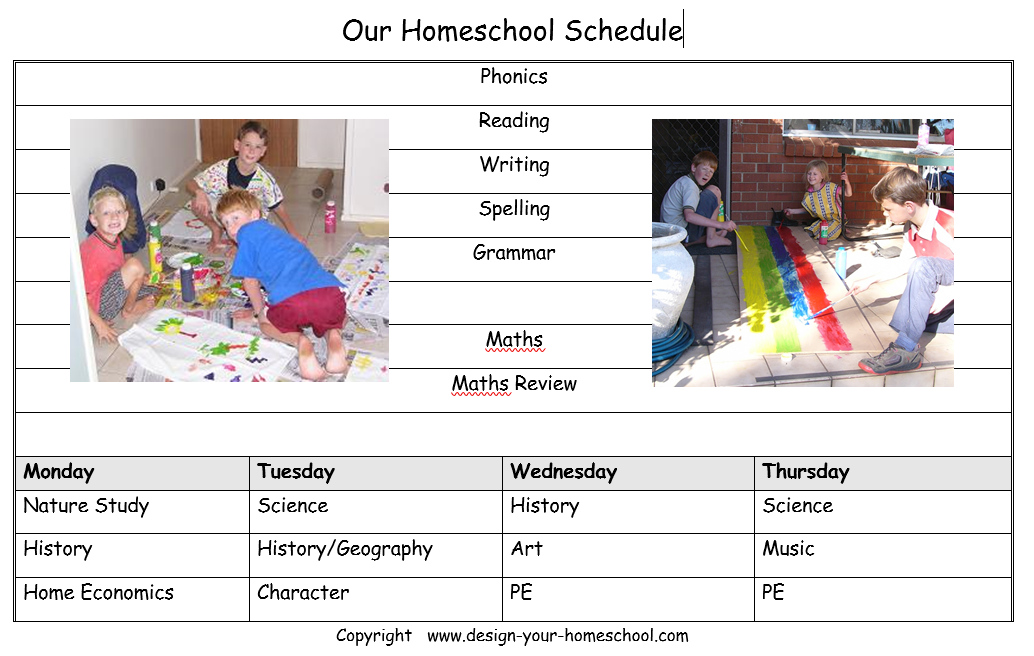 Steps to create your own homeschool schedule
Wondering how you might plan your homeschool day and make a homeschool schedule? Do you make a loose schedule or a detailed one?  How do you make sure you've covered each child and added in all the subjects?  What are the tricks to making sure you stick to the homeschooling schedule you have just created?  Any other options to make this planning step an easier one?   Read about making a homeschool schedule here.

Want to have a sneak peak at more Homeschool Schedules?
We would also love for you to write about your homeschool schedule. So, here is an opportunity for you to tell us about ...Your Day...
You can choose to write about your:
Dream day ... where it all works out like your written plan;
Most disastrous day... one which you can only laugh about when it is over;
Craziest day....
Smoothest day...
Most fulfilling day... tell us why!

Read other homeschool schedules and be inspired!
A Day in the Life of.....
What does your day look like in reality?

What homeschool schedule works for you?


What Other Visitors Have Said
Click below to see contributions from other visitors to this page...

Where to from here?