The Wonderland of Nature and Journal
by Michelle-Downunder Literature
(Newcastle.NSW)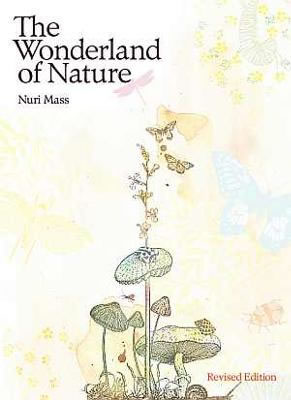 Have you used The Wonderland of Nature - this Australian Nature resource? Tell us what you think.
The Wonderland of Nature and Journal
The Wonderland of Nature was recommended to me by one of my living book guru homeschool friends. When I finally managed to get my hands on this 1964, CBCA award winning classic. 
I was not disappointed! 
We all enjoyed the interesting text and charming illustrations about Australian bugs, plants, shells, frogs, opals etc. Nuri Mass, the author, brings alive her book with personal stories from her own family. My children loved hearing about the adventures and discoveries of Chris and Tess -the authors own children.
We found Tess, now a grown woman, educating her own children and she allowed us to reprint this Australian nature classic. 
So at Downunder Literature we have re-released this exquisite nature study book, updating only the measurements from imperial.
This book has scientific explanations that are easy for children to understand and over 200 interesting black & white illustrations. 
This book can be read for sheer delight or used as the basis for primary school science. Via our website you can also link to current Australian child friendly websites. 
Recommended age 5-12 
The Wonderland of Nature Journal (on CD) is a delightful companion to The Wonderland of Nature book. This resource will help you teach your students all about nature in a artistic, fun and hands on way. The CD has 40 multi-use Discovery sheets. You can use them in any order and each child can make there own nature journal if they wish. The Discovery sheets relate to specific topics in the book and are also internet linked to relevant child-friendly, Australian educational websites. 
Great for teaching multiple ages. 
Visit our website homeschoolingdownunder.com to see how to use these two resources together.
How have you used this curriculum?
Sometimes it is really hard to work out what is the best homeschooling curriculum for your family.

Tell us how you used this curriculum.

Show us an example of a project you created using this curriculum. How did you mould and integrate this curriculum in your family? Will you continue to use it?.... Your answers will help another homeschooling family make a curriculum choice!