Excellent Homeschool History Teacher Resources for studying  Ancient Greece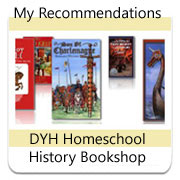 Get your homeschool history unit study on Ancient Greece ready by choosing a selection of excellent Teacher resources.   Here you will find reference books such as cultural atlases, and encylopedias which are handy to refer to during the study. 
Further on the page, you will find Historical Sources such as Herodotus and Thucydides.
Teacher Resources
The Usborne Internet-Linked Encyclopedia of Ancient Greece
By Jane Chisolm / Usborne

This lavishly illustrated encyclopedia describes the remarkable history of one of the most exciting chapters in the history of the world, from the first signs of life on the islands of the Cyclades to the golden age of Classical Greece.

Stunning photographs and detailed reconstructions create a vivid picture of life in ancient Greece, while the comprehensive factfinder includes a time chart, who's who, and lots more about gods and goddesses, mythology, philosophy, plays and famous battles. Discover:

Why Greek warships were the invy of the ancient world
Who was the monstrous Minotaur
THe story of the Trojan Horse
Where and how the world's first democracy developed

Usborne Internet-linked book contains descriptions of Web sites you can visit to take you further into the subject in a fun informative way. You don't need a computer to use this book. This encyclopedia works on its own as an outstanding reference book without using the Internet at all. Hardcover, 144 pages.
The Penguin Historical Atlas of Ancient Greece
By Robert Morkot / Penguin (non-classics)

The cradle of western civilization, Ancient Greece was a land of contradictions and conflict. Intensely quarrelsome and competitive, the Greek city-states consistently proved unwilling and unable to unite. Yet, in spite of or even because of this internal discord, no ancient civilization proved so dynamic or productive. The Greeks not only colonized the Mediterranean and Black Sea areas but set standards of figurative art which endured for nearly 2500 years. Charting topics as diverse as Minoan civilization, The Persian Wars, the Athenian Golden Age and the conquests of Alexander the Great, The Penguin Historical Atlas of Ancient Greece traces the development of this creative and restless people and assesses their impact not only on the ancient world but also on our own attitudes and environment.
Invitation to the Classics
By Edited by Louise Cowan & Os Guinness / Bakerbooks

The classics have always occupied a place in the hall of education, yet some Christians tend to lean either towards a Puritanical dismissal of art as "irreligious", or they twist the arts into altered, pro-Christian mediocrity. Invitation to the Classics expounds upon what it means to have a Christian view of literature, including its benefits, aesthetics and place in culture. Classics from a variety of authors including Homer, Sophocles, Plato, Dante, Shakespeare, Pascal, Swift, Emerson, Dickens, Tolstoy, Lewis and others are all viewed with an in depth literary and biographical assessment. Each author is introduced with literary analysis of their most famous works, impact upon time, posterity and "Issues to Explore" discussion questions. 384 pages, indexed, softcover.
Streams of Civilization are excellent reference books. We have also used this series with our older children as their own spinebook. They have read and summarized from this book as well as used this to write essays and do extra research work.
Streams of Civilization, Volume 1
By Mary Stanton / Christian Liberty Press

Most history textbooks are written from a secular viewpoint, but this introductory text is different! Providing a comprehensive look at Western, African, and Asian civilizations from creation to 1620, it affirms the biblical view of creation (though it discusses evolution) and gives your kids insight into other cultures and religions from a Christian perspective. Includes vocabulary questions, exercises, maps, and black-and-white illustrations. Ideal for grades 9 and up. 410 pages, hardcover from Christian Liberty Press.
Absolutely essential book as an overview of all time periods!
The Kingfisher History Encyclopedia, Revised Edition
By Houghton-mifflin

The past never felt so present! Exploring world history throughout 10 chronological periods from 40,000 B.C. to 2003, this newly updated resource overflows with fascinating facts, in-depth articles, and at-a-glance summaries that bring the story of civilization to life. Brimming with lavish full-color artwork and punctuated with lists of important events---plus online links for further information---it offers a can't-put-down gallery of learning. (Includes some discussion of evolution.) 491 pages, hardcover.
Historical Sources 
Ancient History from Primary Sources: A Literary Timeline--Book and CD-ROMs
By Harvey & Laurie Bluedorn / Trivium Pursuit

It's the next best thing to being there! Spanning creation to the fall of Rome, and covering Augustine to Zeno, this textbook/timeline/primary source library outlines the major events and personalities from antiquity-->32MB RAM, Windows 95 or Macintosh. 222 pages, softcover from Trivium Pursuit.
The Annals of the World: James Ussher's Classic Survey of the World, Book and CD-ROM
By James Ussher / Master Books

Spanning creation to A.D. 70, Archbishop Ussher's 17th-century masterpiece recorded world history---and made it! Now his influential classic is available in modern English. Completely indexed, precisely dated, and filled with fascinating historical detail from the ancient world, it's a must-have reference for your library or classroom. Includes a CD-ROM of Ussher's chronology. 960 pages, slipcased hardcover from Master Books.
Josephus: The Essential Writings
By Paul L. Maier, ed. / Kregel Publications

"The translation is fresh and exciting. The charts, maps, and illustrations make the book even more useful. This is a must for every pastor who wants to read Josephus,"---Prokope. A careful condensation of Jewish Antiquities and The Jewish War, enhanced by photographs, maps, and illustrations. 416 pages, softcover. Kregel.
The Histories
By Herodotus / Penguin Classics

One of the masterpieces of classical literature, the Histories describes how a small and quarrelsome band of Greek city states united to repel the might of the Persian empire. But while this epic struggle forms the core of his work, Herodotus' natural curiosity frequently gives rise to colourful digressions - a description of the natural wonders of Egypt; an account of European lake-dwellers; and far-fetched accounts of dog-headed men and gold-digging ants. With its kaleidoscopic blend of fact and legend, the Histories offers a compelling Greek view of the world of the fifth century B.C.

This celebrated translation of the Histories has been extensively revised and includes an updated bibliography, chronology, glossary and additional notes.
The Landmark Thucydides: A Comprehensive Guide to the Peloponnesian War
By Robert Strassler / Simon & Schuster Trade Sales

This new edition removes the obstacles of the original by providing a new coherence to the narrative overall, and by effectively reconstructing the lost cultural context that Thucydides shared with his original audience. This book includes a vast array of superbly designed and presented maps, brief informative appendices by outstanding classical scholars on subjects of special relevance to the text, explanatory marginal notes on each page, an index of unprecedented subtley, and numerous other useful features.
Plutarch's Lives

Plutarch's Lives, written at the beginning of the second century A.D., is a brilliant social history of the ancient world by one of the greatest biographers and moralists of all time. In what is by far his most famous and influential work, Plutarch reveals the character and personality of his subjects and how they led ultimately to tragedy or victory. Richly anecdotal and full of detail, Volume I contains profiles and comparisons of Romulus and Theseus, Numa and Lycurgus, Fabius and Pericles, and many more powerful figures of ancient Greece and Rome.

The present translation, originally published in 1683 in conjunction with a life of Plutarch by John Dryden, was revised in 1864 by the poet and scholar Arthur Hugh Clough, whose notes and preface are also included in this edition.
Plutarch's Lives, Volume 2

Plutarch himself says, ""It is not histories I am writing, but lives; and in the most glorious deeds there is not always an indication of virtue of vice, indeed a small thing like a phrase or a jest often makes a greater revelation of a character than battles where thousands die." Plutarch (Life of Alexander/Life of Julius Caesar, Parallel Lives, [tr. E.L. Bowie])

These biographies are contained in Volumes 1 and 2.
Search for these titles in your Favourite Book Shop:
| | |
| --- | --- |
| The Book Depository: | Christian Book: |