Find the best Homeschool History Curriculum and Spinebooks as you study Ancient Greece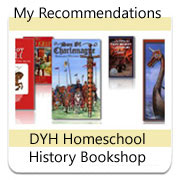 Over the years, we have enjoyed using various homeschool history curriculum. Listed below you will see our family favourites. These are comprehensive and selected as they cover the Ancient Greece time period.
Many of the books listed below are the same ones you will use when you study Ancient Rome.  So, when this study is finished you can just continue on without needing to buy a whole lot of extra resources.
Also listed are great Spinebooks which can be used through the study of Ancient Greece.  This is a simple way of making your own curriculum by using a spine as the thread. 
Homeschool History Curriculum for Ancient Greece

Tapestry of Grace History Curriculum
Tapestry of Grace : Year One

Four units include:

The Books of Moses
All Governments are Established by God
Preparing the World for Its Savior
In the Fullness of Time


The first Year-Plan in the Tapestry four-year rotational study of the history and literature of the world covers the history of the world from the Creation to the Fall of Rome in 450 AD. Children pay special attention to the origin and nature of human civilizations, especially the great civilizations that form the foundations of our modern world.


More on Tapestry of Grace Curriculum here. Read some reviews.
TruthQuest Homeschool History Curriculum
TruthQuest History: Ancient Rome
By Michelle Miller / Truth Quest History

This thorough compendium of living books and picture books is arranged by subject and date, with grade levels clearly notated. Commentaries summarize and tie topics together as you go from book list to book list, analyzing what is called "life's two most critical questions: Who is God? And who then, is mankind?" Written directly to students in a very informal tone, they'll move through ancient Rome in chronological order; you have all the freedom in the world to pick and choose what books to use and how to integrate activities (reports, newspapers, building demonstrations...). It follows key Charlotte Mason and Classical resources, and assists unit-study and unschooling families exploring an era. May be adapted for all ages. 80 pages, softcover, spiral-bound with short writing activities and answers plus resource list.
More information on  TruthQuest Homeschool History Curriculum here.  Read some reviews.
Mystery of History Curriculum
Mystery of History, Volume 1
By Linda Lacour Hobar / Bright Ideas Press

What was happening in China as the Israelites crossed the Red Sea? Who lived in North America at the time that Jeremiah wrote Lamentations? This Bible-centered curriculum interweaves Bible and Old World history to teach your students about God's sovereignty. Features user-friendly format, lively text, week-by-week lessons, quizzes and tests, cumulative review, projects and activities, timeline and mapping assignments, teaching tips, answer key, reproducible student pages, and more. It's classical in approach, chronological in order, and complete in scope! Grades 4 to 8. 471 pages, softcover from Bright Ideas.
More information on Mystery of History Curriculum
Veritas Press History Curriculum
What I really love about Veritas Press History are their great History Card Sets
Spinebooks to make History Come Alive
Now, if you decide you want to frame your own study, the best thing to do is to choose your spinebook. This can then become your thread. Read about the Famous Men of Greece and jump on and off as you please.  Write a narration, draw a battle scene, colour in a map and add locations.
Story of the World
The Ancient Times, Revised Hardcover
By Susan Wise Bauer / Peace Hill Press

Written in the straightforward, engaging style that has become Susan Wise Bauer's trademark, The Story of the World series covers the sweep of human history. This read-aloud series is designed for parents to share with elementary (grades 1-4) grade children. This series is also appropriate for grades 5-8 to do on their own. Volume I, Ancient Times includes the First Nomads, Egypt, the Jewish People, Abraham and Joseph, Hammurabi and the Babylonians, the Assyrians, Ancient China, Ancient Africa, Exodus, the Phoenicians, the Greeks and Rome. 338 pages, indexed with pronunciation key, chronology, geography, hardcover.
More Story of the World Products

The Ancient Times Activity Book, Softcover, Revised
By Susan Wise Bauer / Peace Hill Press

Don't just read through the Story of the World series, but experience it! Accompanying The Ancient Times, each chapter features encyclopedia cross-references, review questions with answers, narration exercises, and crafts to illustrate various concepts and bring the past to life. Mini and full-page maps with rivers, seas are included, as well as reproducible pages, crossword puzzles, games, cut-outs, coloring pages, lists of literature readings and color-in review cards. 127 pages, softcover.
Diana Waring Presents
Ancient Civilizations and the Bible, Revised, 2 Volumes
By Diana Waring / Diana Waring Presents

How does the Bible mesh with history? Now updated, Waring's best-selling text and teacher's guide take students on a 9-month journey through ancient and biblical history, from creation to the time of Jesus.

Lessons include articles; activities; Scripture; suggested book lists; research topics; vocabulary; timeline; outline maps; creative writing assignments; and information on art, architecture, music, science, and drama. Appropriate for all learning styles. One softcover and one hardcover.
Ancient Civilizations & the Bible: Full Family Curriculum Pack
By Diane Waring / Answers In Genesis

Explore events, civilizations, and personalities from creation to the time of Christ in this redesign of Diana Waring's exciting one-year curriculum! Featuring dynamic new illustrations, the kit includes teacher's guide, student manual, and test pack (grades 6 and up); elementary activity book (grades K to 4); and 10 CDs---True Tales, Digging Deeper, and What in the World?
Greenleaf Press Books (A well used book in our home!)
Greenleaf Guide to Famous Men of Rome, Teacher's Manual
By Greenleaf Press

Just as the Bible uses the stories of the Patriarchs, Judges, Prophets, and Kings to teach us, so we hope that the Famous Men series (and the accompanying Greenleaf Guides) will be useful in teaching your children about the traits God desires and the consequences - both temporal and eternal - of the choices which they make. The stories can be read aloud to younger students, or read independently by older students, either as the focus of their study or as a supplement. Instructors will find them useful with students from second grade through junior high.
Search these titles in your Favourite Book Shop:
| | |
| --- | --- |
| The Book Depository: | Christian Book: |