Excellent Homeschool History Teacher Resources for studying Creation - Ancient Egypt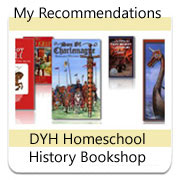 Now let's check out some excellent Teacher homeschool history resources for the study of Ancient Egypt and Old Testatment. Here you will find resources which the parent/teacher will want to reference, use as a thread book as well as pass on to the older students as good reference materials.  
Further on the page, you will find Historical Sources - places where the students can read the primary source material as they pursue a deeper understanding of early civilization, Biblical times and Ancient Egypt.
Teacher Resources
To begin with... for the young children a great way to bring the history study alive is to have this colouring in book. We used this when we read Bible Stories and our children coloured in, and then narrated it back to us into their own Bible Story Book.  It is also made in such a way that you can paste them on to a timeline.  Great to see the Biblical characters and themes in chronological order.
The Big Picture & Bible Time Line
By Compiled by Carol Edie / Gospel Light

With the Big Picture Bible Time Line, you can bring the Bible to life for students of any age. Simple and bold, the visuals in this book are a perfect starting place for your Bible lessons, helping your students focus on the portions of Scripture youre teaching.

And when you put all the pieces of this Bible timeline together, you'll help your students get the big picture of the Bible. They'll see when Bible events happened in relation to each other and how those events all fit together into one story. Recommended for ages 6 to 12, grade s 1 to 6.
NIV Daily Bible, The: In Chronological Order 365 Daily Readings. With Devotional Insights to Guide You
By Harvest House Publishers

The original Daily Bible in Chronological Order, with more than half a million copies in print, now comes in a large print edition. Presented in the New International Version translation, this chronological/historical arrangement of every Bible book includes insightful devotional commentary in 365 convenient daily reading segments. The chronological ordering of biblical events helps people better understand God's loving grace and His constant provision for His followers. And as history unfolds in story fashion, readers will get caught in the excitement of God's unfolding plan for His creation.
We love anything by Ruth Beechick and this is no exception!
Genesis: Finding Our Roots
By Ruth Beechick / Mott Media, Llc

Why are so many creation stories similar all around the world? Did dinosaurs exist even up until the Middle Ages? So many questions can be answered from the Genesis account, yet so many remain in "willful ignorance". Read evidence on how the Genesis account is more ancient than historians believe, and has become the basis for countless myths, stories and histories around the world. Rediscover our human past through finding your roots in Genesis. 111 pages, hardcover with index.
Adam and His Kin: The Lost History of Their Lives
By Ruth Beechick / Mott Media, Llc

What actual events lie behind ancient mythologies? Drawing on linguistics, archaeology, astronomy, the Bible, and the world's earliest traditions, Beechick's narrative journey offers a fascinating excursion into the forgotten years of the distant past! Arranged along the biblical timeline, it weaves a continuous story that imaginatively fleshes out the first 11 chapters of Genesis. Includes study projects and an annotated bibliography. 176 pages, softcover.
Streams of Civilization are excellent reference books. We have also used this series with our older children as their own spinebook. They have read and summarized from this book as well as used this to write essays and do extra research work.
Streams of Civilization, Volume 1
By Mary Stanton / Christian Liberty Press

Most history textbooks are written from a secular viewpoint, but this introductory text is different! Providing a comprehensive look at Western, African, and Asian civilizations from creation to 1620, it affirms the biblical view of creation (though it discusses evolution) and gives your kids insight into other cultures and religions from a Christian perspective. Includes vocabulary questions, exercises, maps, and black-and-white illustrations. Ideal for grades 9 and up. 410 pages, hardcover from Christian Liberty Press.
Cultural Atlas For Young People: Ancient Egypt
By Facts On File

From ancient Egyptian culture to the medieval world, from the Aztec empire of 15th-century Mexico to modern Africa, the newly revised volumes in the Cultural Atlas for Young People set provide a systematic, cross-disciplinary overview of many of the world's important cultures. Young readers will learn, for instance, not just about the geography and history of ancient peoples, but how geography and history interrelate - and how they influence daily life, language and lore, and art and architecture.

Through a brilliant integration of cartography, illustrations, and text, each updated volume guides young readers on exciting voyages through ancient towns and villages and inside homes and gardens to introduce the people, customs, and institutions of bygone civilizations.

Each newly revised and updated atlas includes:

Full-color maps, supported by explanatory text and illustrations, enhancing coverage
Charts, tables, and chronologies, providing ready reference to significant events and periods
Special feature spreads, focusing on particularly interesting facets of a civilization and its centers that can still be visited today
Full-color reconstructions of what life was like at the time, enabling young readers to understand the evidence on which history is based

Grades 4-9
The Victor Journey Through the Bible
By V. Gilbert Beers / Cook Communications

You've read the Bible. Now experience the times and places where it all happened! Easy to read and topically arranged story by story, this unique resource shows you how ancient people really lived---what they ate, where they lived, and how they dressed. Plenty of full-color photographs, maps, drawings, and charts make this an unparalleled reference! 416 pages, hardcover.
Absolutely essential book as an overview of all time periods!
The Kingfisher History Encyclopedia, Revised Edition
By Houghton-mifflin

The past never felt so present! Exploring world history throughout 10 chronological periods from 40,000 B.C. to 2003, this newly updated resource overflows with fascinating facts, in-depth articles, and at-a-glance summaries that bring the story of civilization to life. Brimming with lavish full-color artwork and punctuated with lists of important events---plus online links for further information---it offers a can't-put-down gallery of learning. (Includes some discussion of evolution.) 491 pages, hardcover.
Beautiful book - interesting, informative and fascinating.
Unwrapping the Pharaohs: How Egyptian Archaeology Confirms the Biblical Timeline--Book and DVD
By John Ashton & David Down / Master Books

From the boy-king Tutankhamen to Rameses II, Egyptian pharaohs spring to life-->and help confirm the biblical accuracy of ancient history with an accurate and compelling timeline. Enter the mysterious world of Cleopatra, the Hebrew Exodus, and the pyramids with this fascinating text and beautiful color photographs and illustrations. Includes DVD. 272 pages, 8.5" x 11" hardcover.
Search these titles in your Favourite Book Shop:
| | |
| --- | --- |
| The Book Depository: | Christian Book: |
Historical Sources 
Ancient History from Primary Sources: A Literary Timeline--Book and CD-ROMs
By Harvey & Laurie Bluedorn / Trivium Pursuit

It's the next best thing to being there! Spanning creation to the fall of Rome, and covering Augustine to Zeno, this textbook/timeline/primary source library outlines the major events and personalities from antiquity-->32MB RAM, Windows 95 or Macintosh. 222 pages, softcover from Trivium Pursuit.
The Annals of the World: James Ussher's Classic Survey of the World, Book and CD-ROM
By James Ussher / Master Books

Spanning creation to A.D. 70, Archbishop Ussher's 17th-century masterpiece recorded world history---and made it! Now his influential classic is available in modern English. Completely indexed, precisely dated, and filled with fascinating historical detail from the ancient world, it's a must-have reference for your library or classroom. Includes a CD-ROM of Ussher's chronology. 960 pages, slipcased hardcover from Master Books.
Josephus: The Essential Writings
By Paul L. Maier, ed. / Kregel Publications

"The translation is fresh and exciting. The charts, maps, and illustrations make the book even more useful. This is a must for every pastor who wants to read Josephus,"---Prokope. A careful condensation of Jewish Antiquities and The Jewish War, enhanced by photographs, maps, and illustrations. 416 pages, softcover. Kregel.