Kids Writing Gallery

Inspire Others and Be Inspired at the Kids Writing Gallery!
What is the beauty of home schooling? Each unique child can thrive and develop according to their own gifts and talents. With more time on their hands, our children can pursue their hobbies, enjoy their creativity and grow.
What is your child's passion?
What do they pursue and just love to do?
Here you will find writing examples of children's work. Add your own writing example here or add a writing project idea at the Teaching Writing section of the gallery. Help make this a useful resource centre of writing ideas.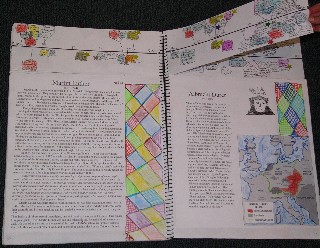 If it is writing stories, poems, essays, jokes, and making wonderful lapbooks and notebooks..... This Kids Writing Gallery is the place to be.
Add to the Homeschool Kids Writing Gallery now. It's easy to do! Show us your notebooking pages or add a writing directly into the boxes below. Inspire others and be inspired!
Check out other homeschool writing submissions here!
Inspire Us with Your Masterpiece!
Give us a little snippet of your child's life.
Where and how do they shine?
It's okay to brag a little...build them up... and show off their masterpiece!


Other Masterpieces
Click below to see other Home schooling Masterpieces.


Some Children may really thrive using an 8 week one on one writing course from Time4Writing.com
Leave Homeschool Writing Gallery; Add more to Your Homeschool Gallery
Have an idea on how to teach writing? Add it here.
Where to from here?

How I built this website.
If I can, so can you!
Read More Here!