Using SBI to Build a Web Business
True! This SBI website diary is 'ancient' news right now, but I thought I would keep these pages just to let you know what my website journey looked like - and that it is possible!

| | |
| --- | --- |
| What did I do with Solo Build It in...... | |
Interested in building a profitable Web Business on any topic you like?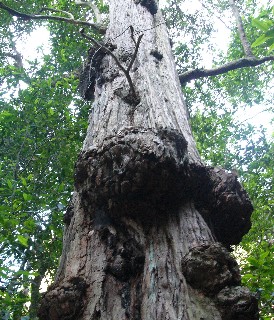 Well, even SBIers have holidays!
....In fact, as I write, SBI! is planning a Cruise!! They are a seriously amazing group of people, and it is so much fun to be part of the excitement - even if I am not going.... this time at least.....
For us, as a family, we spent some time in Maclean and Yamba at an Aboriginal Mission. What a great experience for us as a family and we hope and pray that they were blessed by the Mission Team. We were involved in running a Holiday Bible Club there with the kids.
We also spent a few days walking and relaxing in the Blue Mountains, Katoomba. What a glorious part of the country - a place to relax and admire God's splendid handiwork!!
---
Hey.... I'm supposed to be chatting about SBI! After all, this is my SBI! Diary - my month to month Diary about building this website! 
So... What is SBI!? 
SBI! - now stands for Solo Build It! My website was and is being built with Solo Build It! But it is much more than web-site-building. It is a wonderful program with step by step instructions and help guides and tips and videos of what to do each little step at a time. It is also a fantastic network of other web-builders who guide, encourage, give help, review and give the best tips. 
If you are serious about buiding a web-business, Solo Build It! is all you need. It is far more than web-hosting... it really is the whole package. You don't need one thing extra- it makes sure that the site you are building will be seen- that traffic will come - and they will tell you how to make it happen.
With ease?????
No! Solo Build It! doesn't believe that building a web-business is easy... but it is possible and doable, with their step by step action guide, tools and expert advice.
Perhaps you have been thinking about building a profitable business, while continuing to educate your children? What could you do? Build an online business based upon what you know (from work experience, hobbies, passions, or past-times). If you know your subject matter, and if you're motivated to build a real business with growing, diversified revenues...Become an inspiring Infopreneur
So, if there is a subject you love to talk about for hours, (hey! That's why I chose homeschooling!), then work with the idea -
SBI! helps you brainstorm it - find out if it is profitable;
SBI! helps you find a niche for your market;
SBI! helps you write content;
SBI! helps you bring your content on to the web (you don't have to learn HTML);
SBI! helps you to find out monetizing strategies;
SBI! helps to link you with other websites;
SBI! helps to get you listed with directories and search engines;
Solo Build It! encourages you to continue to build your business with more content and more web business strategies; in other words:
SBI! HELPS!
See how this stay-at-home Mum developed her own web business.
Solo Build It! in January, 2007
Well, what did I do on my website over January?
Well, after my trip away... I spent some time writing content on Art. I wrote and researched Ways to teach Art; Teaching Art by teaching the elements of art one at a time; Teaching Art using different techniques. I spend one Saturday morning in a coffee shop (I needed to work for an hour without 23 interruptions!), working with a pile of Art books and my computer. From the SBI! forums, I found out how to upload images and the copyright on certain images. It took me quite a while to explore this whole topic.
Solo Build It! has a specific Action Guide or, if you prefer, a Video Action Guide which does what it says: It guides you through the web-building process, one step at a time and gives you certain tasks and actions to complete.I am now working on Day Six: Building a Site- that gets the click. It's all about content building- building content rich pages which focus on your main theme. - so that is what I am working on.
February, 2007 - How SBI stretched my mind!
The school year begins- we are heading into the twentieth century in our history studies, and I am excited about what we will be learning this year. A year of exciitng innovations, new inventions, things that really stretched people's minds at that time.
Wow! I know about SBI! stretching my mind!
Back to writing: In February, I started building pages about Science - just the beginning of what is to come. I wrote the overview and discussed some ways in which Science can be taught. I wrote about Nature Journalling, which I love - time in the bush!
I also wrote some skill pages in the Language Arts area - reading skills, writing skills, listening and speaking skills. This is really skimming the surface of what there is to talk about in Language Arts, but it is a start. 
Solo Build It! tells us to keep on writing - one page a day or one page a week, whatever you are able to do; My mind is able to write 10 pages a day, but my time only allows me to achieve 1-2 a week. This can be a bit frustrating and I tell myself more than once a week - to be content to be the SBI! tortoise and not to be impatient! After all, there is more to life than SBI!, I keep telling myself. (and my family keeps telling me too!)
As I work on my web business, my plans and the scope of developing my website increases. They continually spur you on with ideas, especially when you read the posts in the forum!
In February, I also worked on the Australian section of the website and included links to my favourite Australian Suppliers.
March, 2007 - listening to the SBI Action Guide!
Along comes March and I begin to listen to the Solo Build It! Video Action Guide , Day 7. It's about building traffic and building a quality links program. 
It is behind-the-scenes type of stuff, but the focus is: Keep building content! So, in March, I am writing mainly about History . I love teaching History at home and exploring it in many ways - so this was not difficult to write about. I have begun by writing the Overview and then explored some ways to teach history:
I haven't finished yet. I'd still like to explore the use of Primary sources and discuss my favourite History Curriculum in more detail. 
I am also working on some writing ideas: Ways to Teach Writing and also writing about Parts of Speech and ways to identify parts of speech.
Lastly, in March and beginning April, I learned about the RSS Feed. (Day 8 in the Solo Build It! Action Guide explains all this.) I had no idea what those three little letters in an orange box meant,(look on the sidebar) but since SBI! led me through all the jargon and explained it, I have been having fun keeping up-to-date with my favourite web sites. You don't need to subscribe with an email address, but rather, you download a RSS Reader and through this reader on your computer screen, you can access the new pages which are loaded up onto your favourite websites. It sounds so complicated, but it isn't really! RSS Feeds explains how you can be kept up-to-date with my latest pages and also the pages of other websites. It's certainly a new and exciting way to keep up with web content.
Well, it was another month of writing, and huge learning curve for me - and I would truly have NO IDEA without the help of SBI! and the SBI! forums. Here they answer my questions of how to..... when to..... what do I do now? and so on. 
April, 2007
In April, I learned a few extra tools (some HTML) to jump around on my pages. I also became listed in some directories. SBI! guided me in this process too - who to list with, how and all those questions.
I also added pages about G.A. Henty and his terrific Historical Fiction. My sons added to this page. After all, he is one of their favourite authors!
And all this time, Solo Build it! is uploading my pages in the background, getting them spidered and increasing my traffic!

May,  2007 - more writing!
May was a research month for me. Not a lot of writing - rather reading. I took Volume 1 and Volume 6 of Charlotte Mason's Original homeschooling Series on holidays with me. Yes, I still went walking to the beach, even bike-riding and read some novels, too!
After some time, I was ready to write pages. It is great to spend time reading her wonderful, inspiring work. Then, it was time to put my thoughts onto paper and so, in May, I began to add my Charlotte Mason Pages.
It's all about adding content - my SBI guide tells me.
I also led my first few History Information Nights. I have enjoyed sharing my love of history with others, explaining approaches, curriculum and living books.
June, 2007 - looking at my Master Keyword List
At the beginning of the month, some Homeschoolers in New South Wales took part in the HEA Conference with John Taylor Gatto as the main speaker. I was challenged in a few areas, through the conference, as I suppose many other were.
Following the Conference, I uploaded my page on my Homeschool Planner. This is a Planner which I designed to keep myself on track and which is a totally unique planner, designed in consultation with those who are keen to have their own Diary/Planner/Record Keeping/Home Organizer Book.
This month I began to work on Designing your own Charlotte Mason Approach. Here, I want to examine her own writings, summarize her approach and write how this may be applied in our homeschools. I also intend to link this to The Bookshop so the readers are able to see resources which are available.
I also spent quite a bit of time in June, re-examining my Master Keyword list. This is my own unique list which I create using Brainstormer. Here, I find out what people are searching for on the web. What are homeschoolers looking for? What questions are unanswered? Am I meeting the needs of my targeted audience? These are the questions that SBI! is encouraging me to answer.
SBI! is always on about making the website real and meaningful.
Perhaps you have a question about Site Build It! Ask your Question.
July, 2007 - More from the SBI! Action Guide
As I continued to write content, I wanted to refer to books and resources that help plan a unit of study - so I added a Bookshop and especially worked on my History Bookshop pages.
I added links for my readers so that their experience on my site would be useful in sourcing the books they needed. I added multiple book suppliers so that it would be easier for them depending on their geographical location. 
SBI! talks about Knowing your visitors in Day 9 of the Action Guide. This was another big upward learning curve for me;
..but all part of the SBI! plan!
August, 2007 - Solo Build It! adds Content 2.0
August to me is a bit of a blur! Do you know why?
Solo Build It! gave us another magnificent tool to work with and experiment with on our sites! Now... you can add content to our sites via invitations. Wow! This was going to be huge for me - after all, doesn't home schooling happen in a community? Everyone shares ideas, thoughts, lesson plans and ... also likes to display and "brag" a little about what our little treasures are up to, written, drawn or made. Perfect!
I keenly set out to make
where YOU can add pages about:
Solo Build It! have worked tirelessly behind the scenes to see this exciting new dimension to my website. They are there to see things run smoothly, iron out any problems and take on suggestions. This is not a company with a CEO who you is somewhere out there in cyberspace... Instead, Ken Envoy, reads the posts we send to the forum and often steps in and answers the posts or congratulates us on something or takes on board a suggestion. For example, the comment box could only take 200 characters, and the SBIers thought it wasn't quite enough room for our visitors, so we asked and now you have 3000 characters to use when making a comment! That's how personable the Site Build It! team is!
This month I also worked a bit on monetizing my site in various ways: This is a crucial part of the whole Solo Build It! business making process.
Lastly, August was the first time I sent out my bi-monthly Homeschooling e-zine, called "Keep-On-Track". It focused on the character goal of Perseverance. 
Next e-zine will focus on the Character goal of Attentiveness.
September, 2007 - more content!
I can't believe it is September!!
Keep adding content!! That's the SBI! rule! Who wants to be on a website that doesn't provide content anyway?
And yes, there are a heap of gaps left on my site which my mind can fill, but my time cannot, as yet.Well, thanks to the Bluedorns, I added a page on Classical Education. 
I also added some Homeschooling Curriculum Description pages - written by authors and curriculum providers.
Now, You can add your own reviews of the curriculum! Tell us if it worked for your family. I'd like to add a page on Maths very soon!
October, 2007 - how a teen can use SBI!
In the month of October, I continued to add more pages. I added the Math Sitemap and some pages from that. I also added a page on Classical Education. Of course, I updated my My Solo Build It! Diary for 2007 and wrote about more ways that SBI! has helped me build this site and write about my passion. 
Have you ever thought of being an info-preneur along your special interest lines? 
I also added descriptions of curriculum, which I hope you will add your own review. I intend to add more to this section...also...
There's more for me to write about High School Homeschooling, but for now.... 
Have you wondered what your high school homeschooler can be involved in?
Here's some real life learning - a profit making business...Your Homeschooled teen will be interested in the page on Homeschooling Highschool. It's all about Keeping Learning Real by Building a Website. Get them to read it and sign up for a free 4 Week E-course explaining How to Build a Profitable Web Business. See how...HERE!
Perhaps the most important skill we want our children to learn is how to fix the computer when it crashes or the network is disabled or an error message decides to continually annoy us!
Every family should grow at least one "computer technician" or "Network Support Manager". We joke around at home divvying out appropriate jobs for our children to make mum and dad's lives easier : We need an electrician, a plumber, a carpenter, a cook/house-cleaner, and definitely a computer expert!
Well, I've recently added a sitemap about Computer Curriculum.
We cannot artificially divide children into learning stages which correspond directly to a certain age, but I do believe that learning occurs in stages and that it is helpful for parents to focus on particular aspects of learning in each stage and to use certain methods at that time....Read More...
I have now added another page on how to apply Charlotte Mason Curriculum today - this page focuses on her Literature Curriculum.
From Charlotte Mason's quotes, we know that to educate the child, one needs to open doors to many avenues of instruction and delight; to provide a living education - to initiate a number of interests and to inspire children with vitalizing ideas.
Read More...
Have you seen the latest pages in the Kids Gallery?
My son, Ben has now completed his series on Hitler. Check out his writings at the bottom of his page.
At times you may wonder where you are in my site and also how it is exactly organized. Well, problem solved in two ways:
Firstly, I have added a sitemap. This lists most of the pages - in an orderly way. Now, you can find the pages in the Step by Step Way in which they are written. From Goals - Curriculum - Subjects - Approaches - Design Your Approach - Organization ...and a whole lot of other extra pages. It is all organized as a handy reference.
Secondly, I have added a Search Page right at the top of the navigational bar. Search for those homeschooling questions on Google or on design-your-homeschool.
You know you've read it somewhere - but can't quite remember where.... Search It Here!
Lastly, I have written a page on Homeschooling Science Resources and finished that last night.
November, 2007 - more of the SBI! Action Guide
Over this month, I have added an online Nature Journal. The world is a wonderful place and things which you see everyday can be amazing for us! Please inspire us with God's beauty from your side of the world.
I've also added a Science Resources Page. Find your resources here, click on them and buy from CBD! I have chosen Christian Book as a link because they have so many products, at competitive prices and with reasonable shipping costs. If you like my recommendations - buy through my site or buy through the CBD search box on my site - and I'll receive a small commission - thanks to you!! This is a step in affiliate marketing - one way in which SBI helps us to monetize our sites.
There are also some more Curriculum Descriptions which have been added. Come and add your review of this curriculum.
In Aussie homeschooling, I have added some Australian Curriculum for your information and also your review. 
Have you used this curricula? Tell us what you think.
My 17 yr old son has just begun building his own website. He's got two pages! Check them out here! Computer-Hardware-Explained.com
According to the Action Guide of SBI, I keep on adding content to please my readers.
December, 2007 - added a Free E-Course
What's new in December?
Well, unfortunately, there's not a lot to show of what has been new on my site over the last month.I've been researching and collating information, but it's taking time to get out on my site.
I have been making customized Homeschool Planners for other homeschoolers. This involves time speaking with individual homeschooling mums - listening to their plans, answering questions and making a suitable planner/diary which reflects their schedules, cleaning routines and so on. It's been great finding out what works for others and helping each person make a unique plan for their homeschool. The Diary is not just a lot of blank pages - it is a year package all set up for your family in which you write in the details from week to week, into an already made, personal template with your subject headings, children's names, grocery lists already made for each week, your cleaning schedule and so on. For some mums, the best solution was to create 2 Diaries - one from Jan-June and the next from July-Dec. I created one for myself that way this year. In that way, it became my overview as well as the children's checklist and this will save me time over the entire year! Find out more here.
I have also spent some time talking to mums and homeschool teens about building their own web business. This has come from my page on High school Homeschooling, and the Free 4 Week E-Course. on Building a Profitable Web Business.
There are many ideas on the web, about building a website, but there is only one package which does it all - all the tools, the proven process and the help each step of the way.
My 17 yr old son has just begun building his own website. He has now written 17 pages! Check them out here! Computer-Hardware-Explained.com (he has sold it now..)
Also, I re-arranged my Homeschool Gallery page for easier navigation. Check it out here and share something with us!Ask a question/ answer a question! It's easy to do! Your Homeschool Gallery!
I also added to the Bookshop and added a page on free homeschooling math resources.  I collected my favourite sites which I had bookmarked and organized them for you.
I also collated some Homeschooling Articles and there's an opportunity for you to let your writing juices flow and add an article!Lastly, I added some new Australian Homeschool Suppliers.
And that brings us to the end of another year ... end of 2007.
This is one year on from where I began.
What did I achieve in one year?
More than 200 pages of content!
A huge uphill curve of learning for me
Research skills to write what homeschoolers are looking for - tools all supplied by Solo Build It!
Over 100 visits per day to my site!
Listed in Google, MSN, and other search engines and found by many people every day
And ... enough income to pay for my renewal fees plus extra. Not bad for the first year!
What a great beginning of my Solo Build It! web business journey! Do you like looking at my SBI site? Wonder if you could do this too? Of course you can. Have a question? Ask it here
Like to find out more about working with SBI? Go to the order page here. Do you know there is a money back guarantee?
Back to Top
Where to from here?
What brought me to SBI! in the first place? What were my first few months like?